International Journal on Stereo & Immersive Media indexed in Scopus
2022-12-02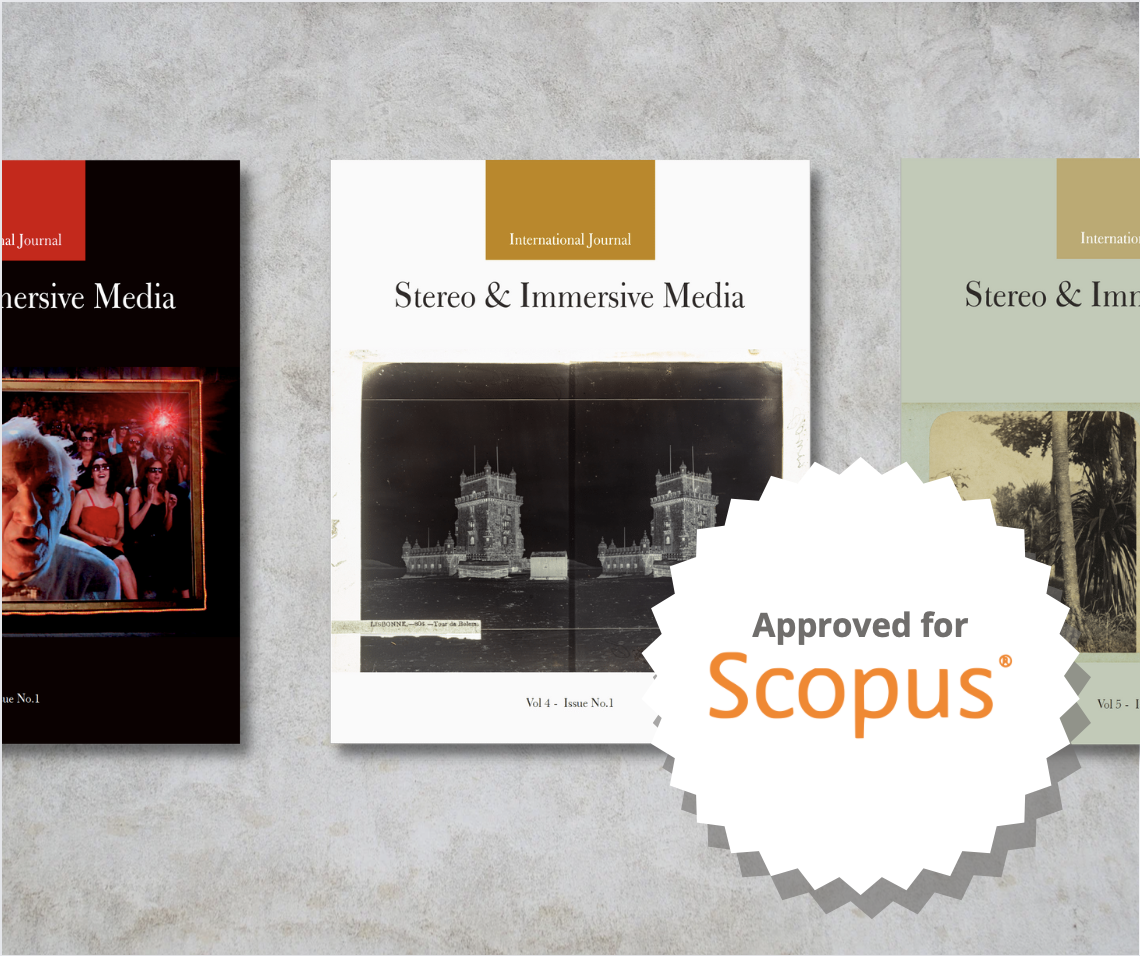 The International Journal on Stereo and Immersive Media (IJSIM) was accepted for Scopus.
The publication, which is edited since 2017 by Universidade Lusófona/ CICANT, was recognized for its organization, consistency of the published content and relevance for the academic and professional audiences at the international level.
While promoting reflections on the emergence of our progressively immersive media culture, IJSIM publishes studies conducted in the fields of visual culture, audiovisual production, digital media, media arts, video games and cultural heritage.
IJSIM's integration in Scopus, today's largest peer-reviewed bibliographic reference database, reinforces the quality of the journal, the editorial process and its contribution to international scientific production.
  Open Call for Papers
here
.