APLICAÇÕES DA FOTOGRAFIA A CORES (PROCESSO LUMIÈRE) E DA FOTOGRAFIA ESTEREOSCÓPICA NA MEDICINA
Marília Peres

CQE Ciências da Universidade de Lisboa e Escola Secundária José Saramago - Mafra
Abstract
What does stereoscopic photography have in common with color photography as developed by the Lumière brothers? Both processes are illusions, leading human perception to reconstruct the appearance of depth and natural color. Both types of photography required devices to enable observation, contributing to a visual immersion with the subject matter. The combination of both processes gave rise to coloured stereoscopic images ( stereo autochromes) which were popular in the period. When seen through special equipment, they could produce three-dimensional images which fascinated early 20th-century observers. Stereoscopic photography and autochromes were, rather than a simple means of entertainment and art, of paramount relevance to the development of medicine, as well as to its dissemination and medical education. Through an historical approach, this essay seeks to examine the role of these two immersive photographic techniques in medicine, thus allowing us to highlight the similarities between both processes, as well as to acknowledge their limitations.
Resumo:
O que podem ter em comum as fotografias estereoscópicas e as fotografias a cores desenvolvidas pelos irmãos Lumière?
Ambos os processos são ilusões, levando a perceção humana a reconstruir a impressão de profundidade ou da cor natural.
Os dois tipos de fotografia necessitavam de aparelhos que permitissem a sua visualização, contribuindo para uma imersão
do observador no objeto observado. A junção dos dois processos originou as imagens estereoscópicas a cores (autocromos
estereoscópicos) que foram populares na época. Vistas com equipamento especial, elas produziam imagens em 3D que seduziam
o observador do início do século XX. As fotografias estereoscópicas e os autocromos, longe de serem unicamente um
instrumento de diversão ou artístico, desde cedo ocuparam um lugar primordial no desenvolvimento da medicina, bem como no
seu ensino e divulgação. Através de uma abordagem histórica, pretende-se neste artigo analisar o papel destas duas técnicas
fotográficas imersivas na medicina, de modo a sublinhar as semelhanças entre os dois processos, assim como conhecer as
suas limitações.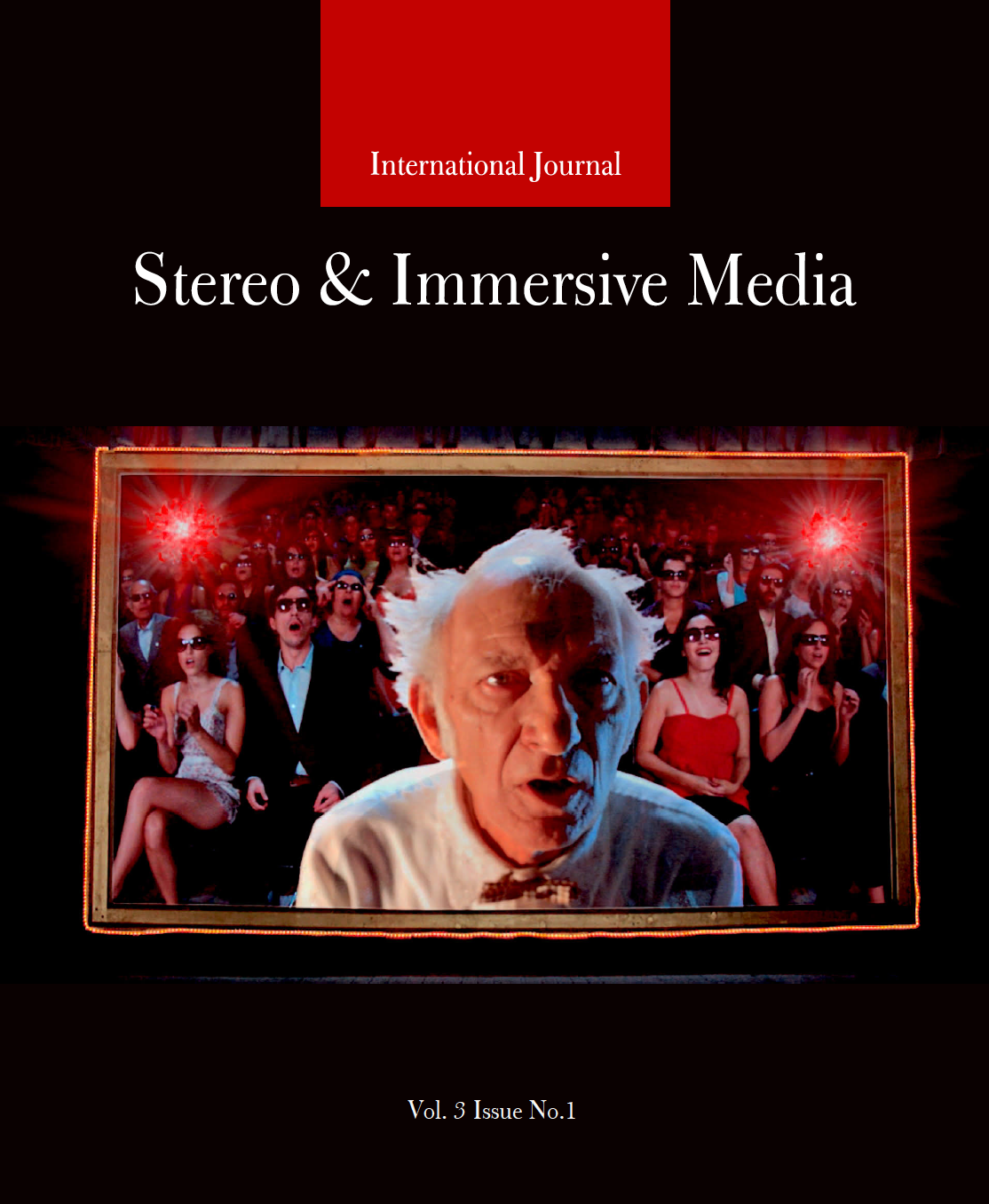 How to Cite
Peres, M. (2019). APLICAÇÕES DA FOTOGRAFIA A CORES (PROCESSO LUMIÈRE) E DA FOTOGRAFIA ESTEREOSCÓPICA NA MEDICINA. International Journal on Stereo & Immersive Media, 3(1), 54-71. Retrieved from https://revistas.ulusofona.pt/index.php/stereo/article/view/7182