3X3D – A SOBREPOSIÇÃO DE IMAGENS VOLUMÉTRICAS COMO INVESTIGAÇÃO ESTÉTICA DO POTENCIAL DA MONTAGEM
Fabiano Pereira

Universidade Anhembi Morumbi
Abstract
The superposition of images is an editing feature used since the beginning of cinema, often little recognized as a verisimilitude
effect. In the 3x3D film (France / Portugal, 2013), various types of superposition that show this edition style are used and, even
more atypically, added to the 3D effect. The purpose of this article is to investigate the possible originality of this procedure, both
its form and concept, drawing on a survey of the fictional 3D film production - excluding, therefore, animations - the pre-cinema
and the experimental and expanded cinemas. The analysis should indicate how the editing of the film adds complexity both to
the perceptible construction of superimposed images and to the three-dimensional film image. Thus, one can observe the relationship
of 3D in contemporary audiovisual images and estimate its possible evolution.
Resumo: 
A sobreposição de imagens é um recurso de montagem utilizado desde os primórdios do cinema, quase sempre pouco reconhecido
como efeito de verossimilhança. No filme 3x3D (França/Portugal, 2013), vários tipos de sobreposição que evidenciam
esse estilo de montagem são empregues e, mais atipicamente ainda, somados ao efeito 3D. O intuito deste artigo é investigar
a eventual originalidade deste procedimento, tanto a sua forma como o conceito, a partir de um levantamento da produção
cinematográfica em 3D ficcional filmado – excluindo-se, portanto, as animações –, o pré-cinema e os cinemas experimental e
expandido. A análise deve indicar como a montagem do filme acrescenta complexidade tanto à construção perceptível de imagens
sobrepostas, quanto à imagem fílmica tridimensional. Assim, pode-se observar a relação do 3D nas imagens audiovisuais
contemporâneas e estimar a sua possível evolução.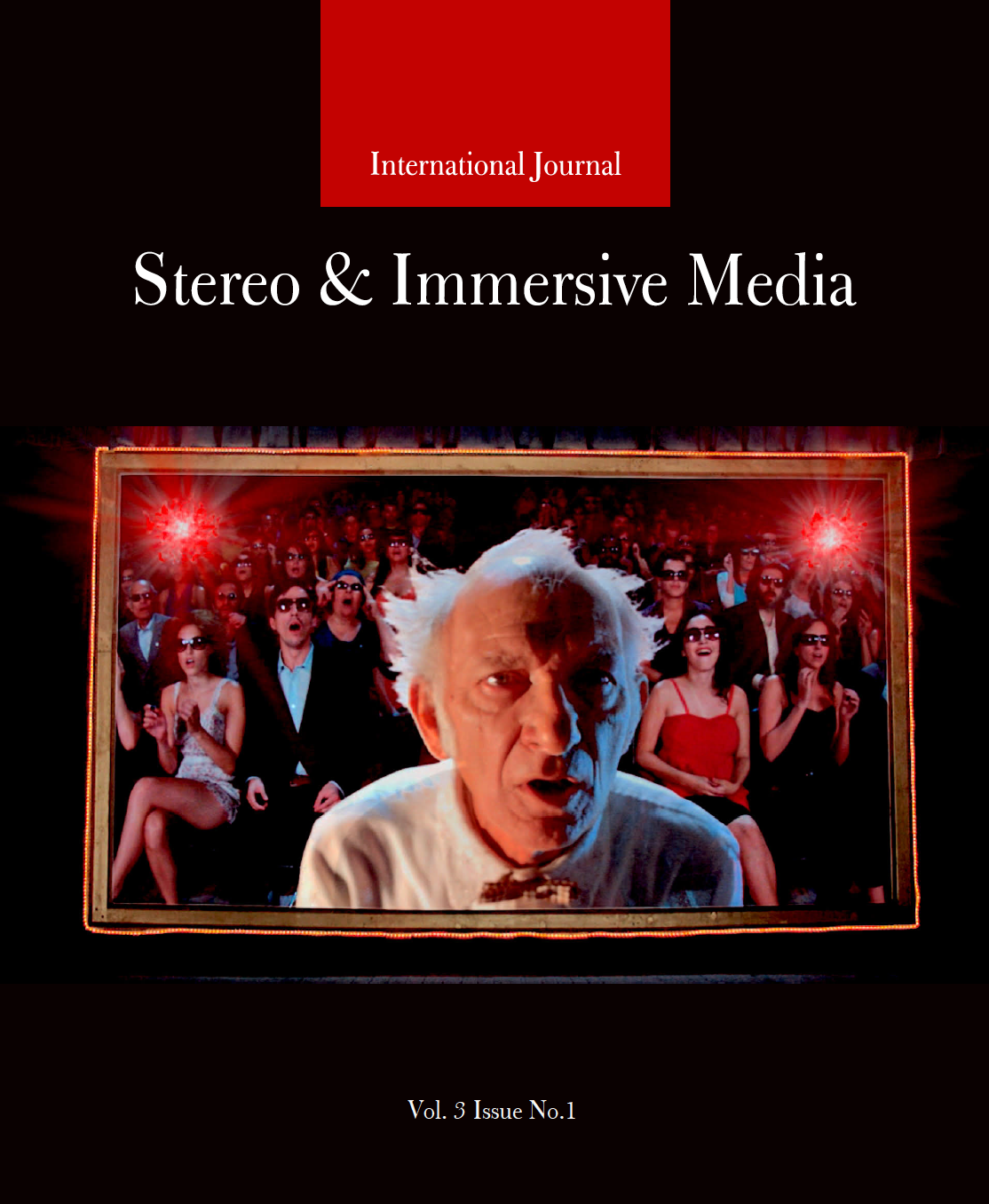 How to Cite
Pereira, F. (2020). 3X3D – A SOBREPOSIÇÃO DE IMAGENS VOLUMÉTRICAS COMO INVESTIGAÇÃO ESTÉTICA DO POTENCIAL DA MONTAGEM. International Journal on Stereo & Immersive Media, 3(1), 36-53. Retrieved from https://revistas.ulusofona.pt/index.php/stereo/article/view/7183