Media Archaeology as Film Practice—The Werner Nekes Collection
Helena Gouveia Monteiro

University of Lausanne
Abstract
The Nekes Collection of visual techniques and optical devices is an invaluable resource for scholars and filmmakers researching a wider history of film and animation comprised of early and pre cinematographic materials.
Items relating to three-dimensional optical techniques such as stereoscopes, perspective theatres, peepshows, vues d'optique, and zograscopes (the bulk dating from the mid-18th century to the early 20th century) make for a significant part of the collection and reveal an interest in three-dimensional representation and binocular superimposition.
The films of Dore O. (b.1946) and Werner Nekes (1944–2017) stand out in terms of the richness of experimental visual techniques in dialogue with this extensive historical archive used primarily as a source for creating new films and devising new ways of engaging with the medium.
This paper presents an overview of the collection and investigates the connections between the objects found in the archive and Nekes and O.'s editing techniques, with a particular focus on three-dimensionality and spatial illusions created through transparency and dissolving effects.
Downloads
Download data is not yet available.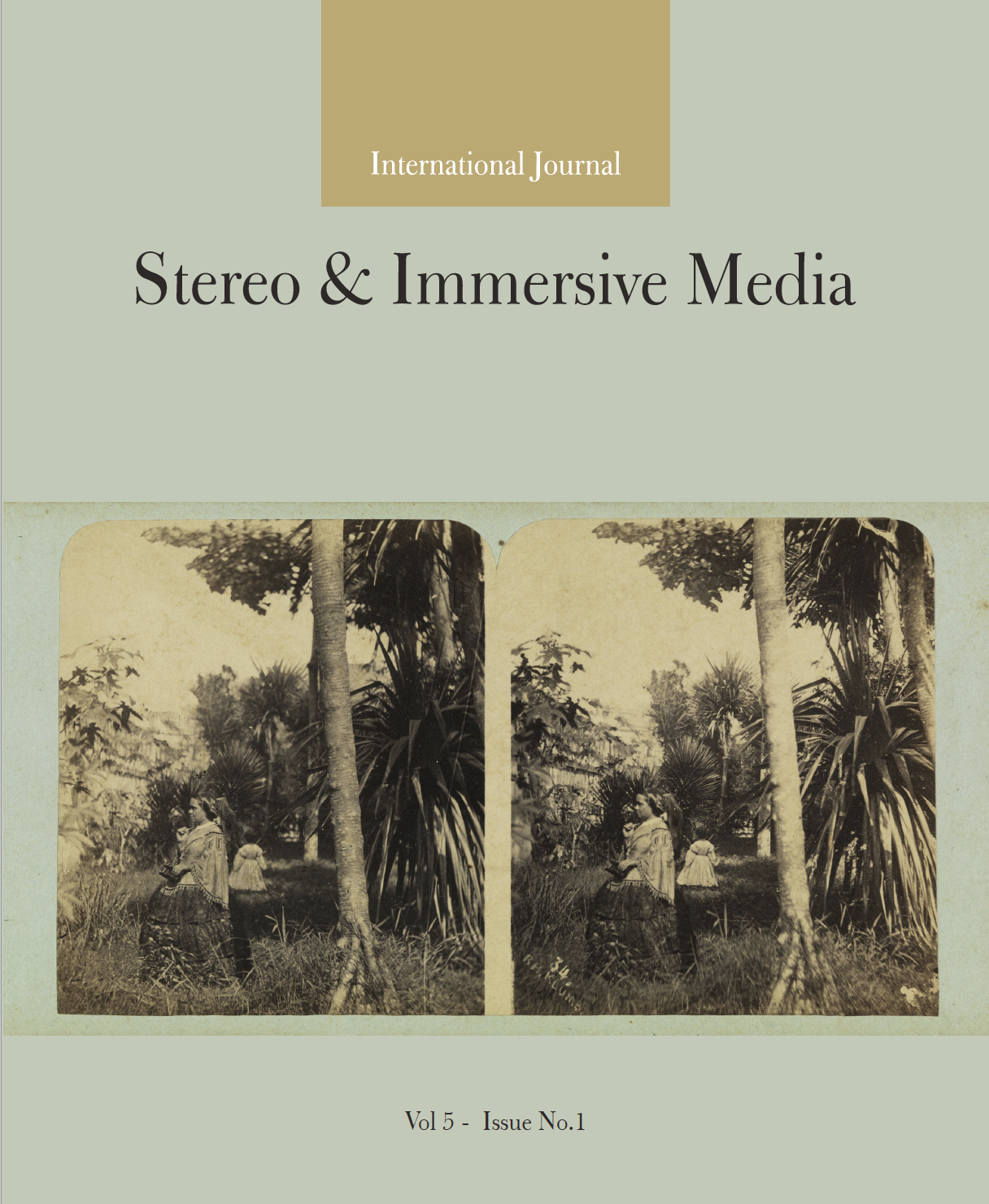 How to Cite
Gouveia Monteiro, H. (2021). Media Archaeology as Film Practice—The Werner Nekes Collection. International Journal on Stereo & Immersive Media, 5(1), 58-73. Retrieved from https://revistas.ulusofona.pt/index.php/stereo/article/view/7745