Revert Henry Klumb, a Coleção do Imperador e a fotografia estereoscópica no Brasil do século XIX
Revert Henry Klumb, the Emperor´s Collection and Stereoscopic Photography in 19th-Century Brazil
Maria Isabela Mendonça Santos

FBN e Sectur (Itaboraí)
Abstract
Este artigo apresenta uma análise das fotografias estereoscópicas de Revert Henry Klumb pertencentes à Coleção Thereza Christina Maria da Fundação Biblioteca Nacional (Coleção do Imperador). A partir de tais vistas estereoscópicas, procura-se compreender o papel que este meio visual desempenhou na configuração de um novo regime de visualidade no Brasil de oitocentos, bem como a participação da família real no processo de popularização deste medium na Corte imperial.
----
This article presents an analysis of the stereoscopic photographs by Revert Henry Klumb from the Collection Thereza Christina Maria in the Brazilian National Library Foundation (Emperor´s Collection). We will explore the role played by stereoscopy in the configuration of a new visual regime in Brazil in the 1800s, as well as the contribution of the royal family in the process of popularization of this medium in the Brazilian Imperial Court.
Downloads
Download data is not yet available.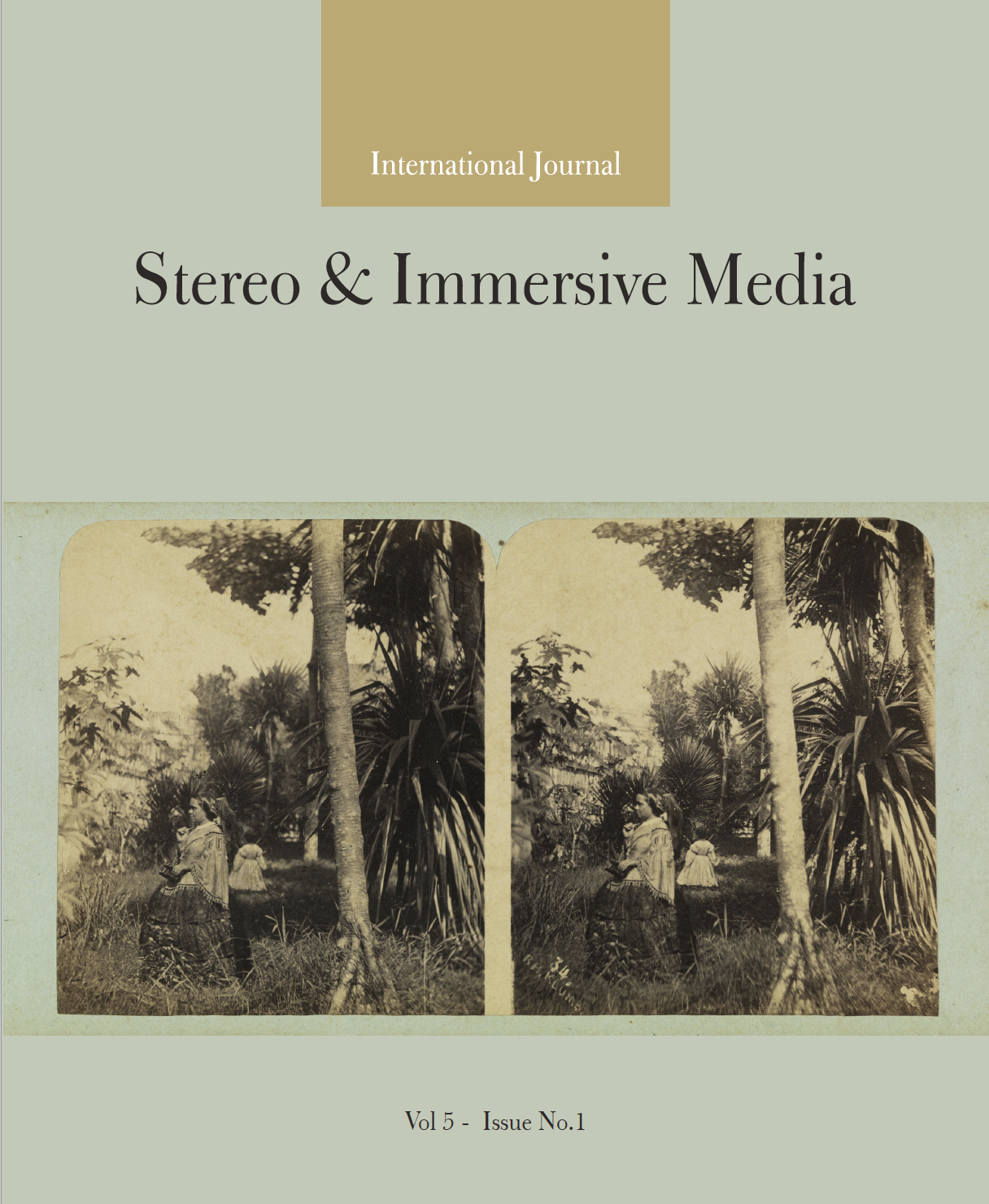 How to Cite
Santos, M. I. M. (2021). Revert Henry Klumb, a Coleção do Imperador e a fotografia estereoscópica no Brasil do século XIX : Revert Henry Klumb, the Emperor´s Collection and Stereoscopic Photography in 19th-Century Brazil . International Journal on Stereo & Immersive Media, 5(1), 88-107. Retrieved from https://revistas.ulusofona.pt/index.php/stereo/article/view/7960