Modelo do Ecomuseu para uma gestão bottom-up do património . O Caso do Ecomuseo Casilino Ad Duas Lauros
Resumo
Ecomuseums are a way to strengthen the social role of cultural institutions, as they work for the community, and with the community. Capacity building and participatory heritage management are promoted by ecomuseums and allow local community to be the protagonist in the narration of the territory, giving it its real voice (Corsane et al., 2009).
Avoiding the process of musealization, and the crystallization of the territory (Tessarolo &Ruy, 2020), ecomuseums are a way to promote and discover the living heritage.
This paper aims to demonstrate the work of Ecomuseo Casilino ad Duas Lauros in Rome, in the heritage preservation and enhancement of the district. This urban ecomuseum links many headquarters, and in each one has a Comunità di Cura (Community of Care), that is composed by heritage ambassadors and collaborate with the Ecomuseum. The methodology for finding and safeguarding the heritage, developed by the Casilino, is participatory and balanced between local community and the ecomuseum scientific committee.
This contribution will illustrate some of the ecomuseums' initiatives in bottom-up heritage management collected in field research. Furthermore, it will present how the role of this ecomuseum can be an alternative for avoiding city musealization, through the promoting of the (living) heritage.
Keywords: participatory heritage management; community training; ecomuseums; urban renaissance; capacity building.
Downloads
Não há dados estatísticos.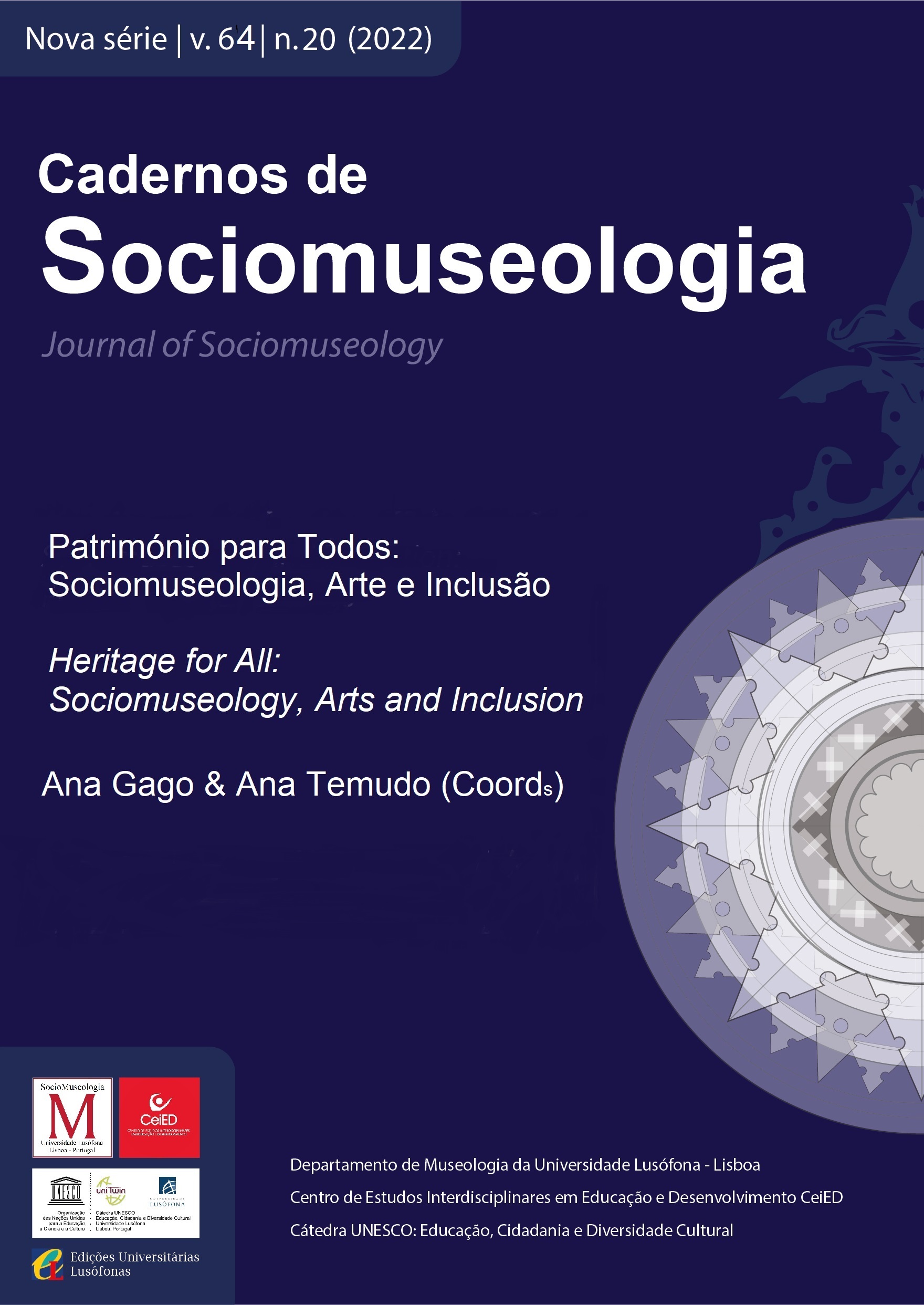 Como Citar
Pigozzi, L. (2022). Modelo do Ecomuseu para uma gestão bottom-up do património . O Caso do Ecomuseo Casilino Ad Duas Lauros. Cadernos De Sociomuseologia, 64(20), 75 - 84. https://doi.org/10.36572/csm.2022.vol.64.05
Política para Periódicos de Acesso Livre
Autores conservam os direitos de autor e concedem à revista o direito de primeira publicação, com o trabalho simultaneamente licenciado sob a Licença Creative Commons Attribution que permite a partilha do trabalho com reconhecimento da autoria e publicação inicial nesta revista.