Moral Complexity in Videogames: a Pragmatist Approach
https://www.doi.org/10.24140/ijgsi.v1.n1.02
Abstract
The field of videogame ethics has already achieved a differentiated view on many ethical questions in regards to videogames, their players and the industry. However, most of these approaches have neglected the benefits of a less abstract, more pragmatic view on videogame ethics. Thus, in this paper, I will introduce the concept of moral complexity to formulate a device that allows a pragmatic identification, categorisation, discussion, and design of moral content in videogames. Moral complexity is defined as (or by) the degree to which a game offers alternatives and/or commentary to violence and deceit to players and is exclusively referring to how the issue of morality is implemented in past and contemporary game design. It is a reductionist approach, which treats morality as a game design element and shall help to understand the experience of morality in a closed player/ game circuit. To introduce and explain the notion of moral complexity, this paper will begin with a brief overview of fundamental developments and perspectives in the field of videogame ethics. Further, moral complexity is introduced based on a rendering of Kantian metaphysics into virtual space. Then, elements of Aristotle's ethics, Csikszentmihalyi's concept of flow and Habermas' principles of communicative action are defined to articulate the phenomenological aspect of experiencing moral complexity ingame. Based on these theoretical building blocks, a comprehensive definition of moral complexity is presented. To illustrate this construct, cases of videogames (Grand Theft Auto V, Spec Ops: The Line and Detroit: Become Human) are introduced to exemplify different degrees and manifestations of moral complexity in contemporary game design. Moreover, a discussion on issues shall forward a differentiated picture of the concept. In the end, a conclusion presents prospects and chances for the notion of moral complexity.
Downloads
Download data is not yet available.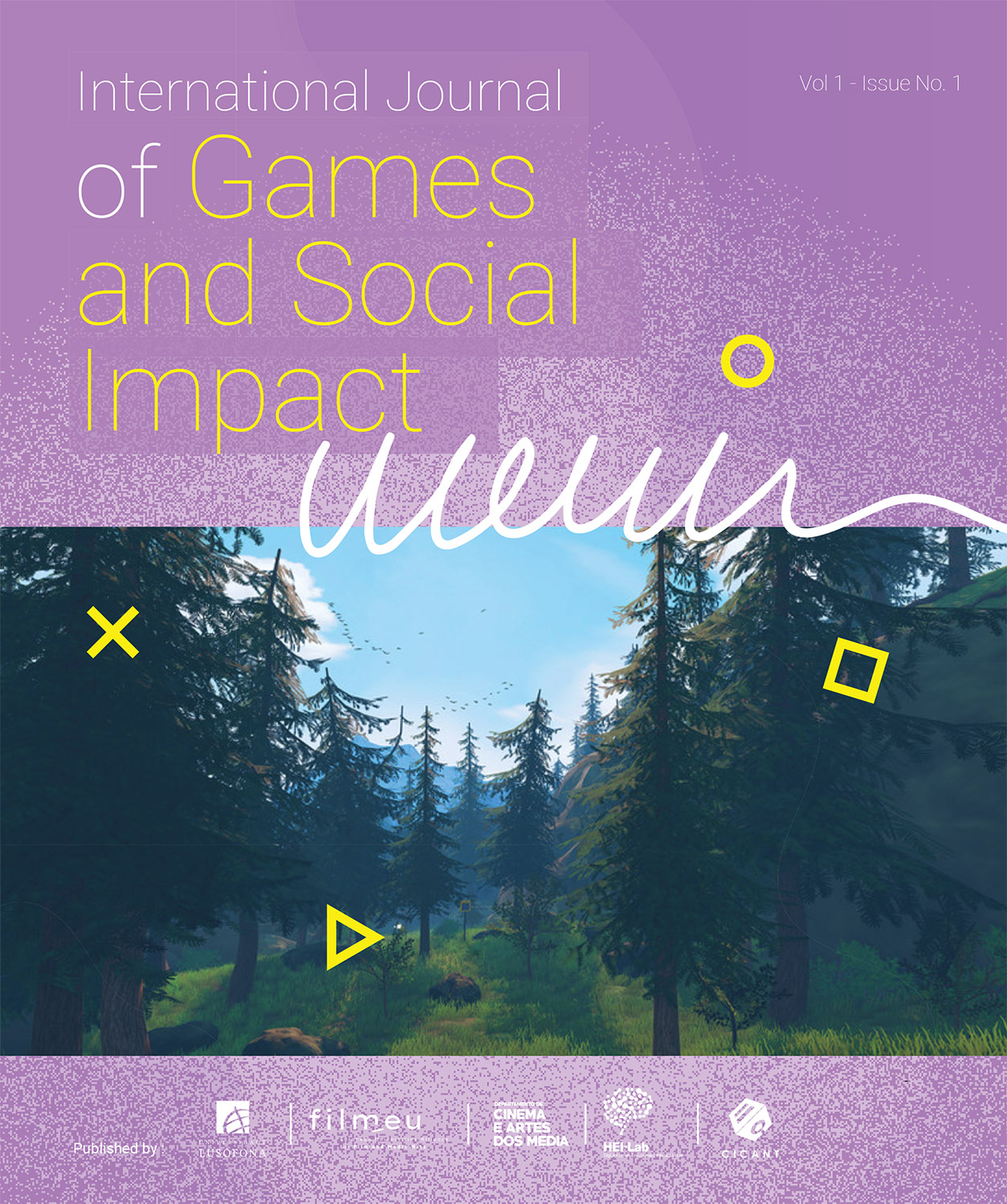 Copyright (c) 2023 The International Journal of Games and Social Impact
This work is licensed under a Creative Commons Attribution-NonCommercial 4.0 International License.