Stereoscopy's Impact on the Making of Digital Visual Effects in Films
Esther Jacopin

Ph.D., Script Supervisor
Abstract
Since Avatar (Cameron, 2009) released, almost every stereoscopic 3D (S3D) film contain digital visual effects (VFX). Assuming that stereoscopy and VFX nowadays go hand in hand, this article aims to study the impact of stereoscopy on the making of digital VFX. It will cross information with crew members' witnesses from the production of French films Amazonia (Ragobert, 2013), Astérix & Obélix (Tirard, 2012), and The Young and Prodigious T.S. Spivet (Jeunet, 2013). This case study-oriented approach will go through the three film production's stages: pre-production, on-set principle photography, and post-production; in order to provide an overview of changes in cinematographic techniques that occur when designing stereoscopic-VFX, as well as how cinema technicians manage to adapt their skills to make stereoscopic and visual effects cohabit in films' images.
  What do you want to do ?
New mailCopy
Downloads
Download data is not yet available.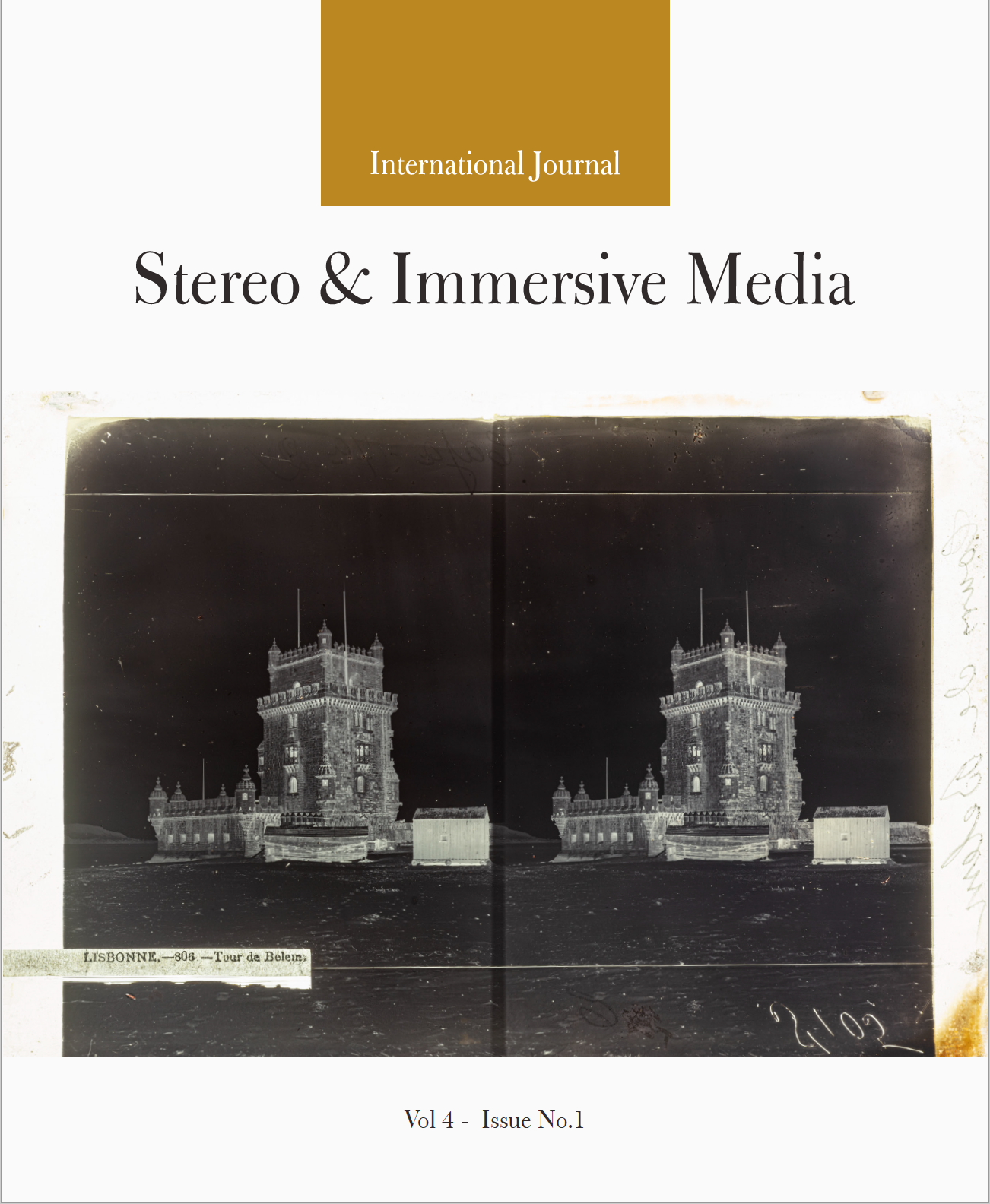 How to Cite
Jacopin, E. (2021). Stereoscopy's Impact on the Making of Digital Visual Effects in Films. International Journal on Stereo & Immersive Media, 4(1), 120-133. Retrieved from https://revistas.ulusofona.pt/index.php/stereo/article/view/7176