Ilusões impressas para um leitor-espectador no Brasil oitocentista: Vistas e gravuras nas Marmotas de Paula Brito
Printed Illusions for a Reader-Spectator in Nineteenth-Century Brazil: Views and Engravings in the 'Marmotas' by Paula Brito
Abstract
Na segunda metade do século XIX, a imprensa ilustrada dava os seus primeiros passos no Brasil Imperial, aproximando de uma forma inédita as figuras do leitor e do espectador. A experiência imersiva promovida pelos primeiros dispositivos ópticos era transposta para descrições textuais e para gravuras impressas que convocavam para a leitura a experiência ilusória das imagens ópticas. Este artigo tem como exemplos algumas "vistas" e imagens extraídas de três jornais de variedades impressos pelo editor pioneiro Francisco de Paula Brito (1809-1861). Publicados ininterruptamente de 1849 a 1864, A Marmota na Corte, a Marmota Fluminense e A Marmota trazem em seus títulos alusão às marmotas, designação utilizada para as caixas ópticas preparadas para o visionamento de estampas. Nestas folhas o leitor era atraído para a página impressa como se fosse o espectador que espreitava pelo orifício de uma caixa em busca da experiência de ilusão visual.
...
In the second half of the 19th century, the illustrated press took its first steps in Imperial Brazil, approaching in an unprecedented way the figures of the reader and the spectator. The immersive experience offered by the first optical devices was translated into textual descriptions and printed engravings that brought to the reading the illusory experience of optical images. This article has as examples some "views" and images extracted from three newspapers of varieties printed by the pioneer editor Francisco de Paula Brito (1809-1861). Published uninterruptedly in sequence from 1849 to 1864, A Marmota na Corte, a Marmota Fluminense e A Marmota bring in their titles allusion to marmosets, a designation used for optical boxes prepared for viewing prints. On these publications, the reader was drawn to the printed page as if he were the spectator lurking through the orifice of a box in search of the experience of visual illusion.
Downloads
Download data is not yet available.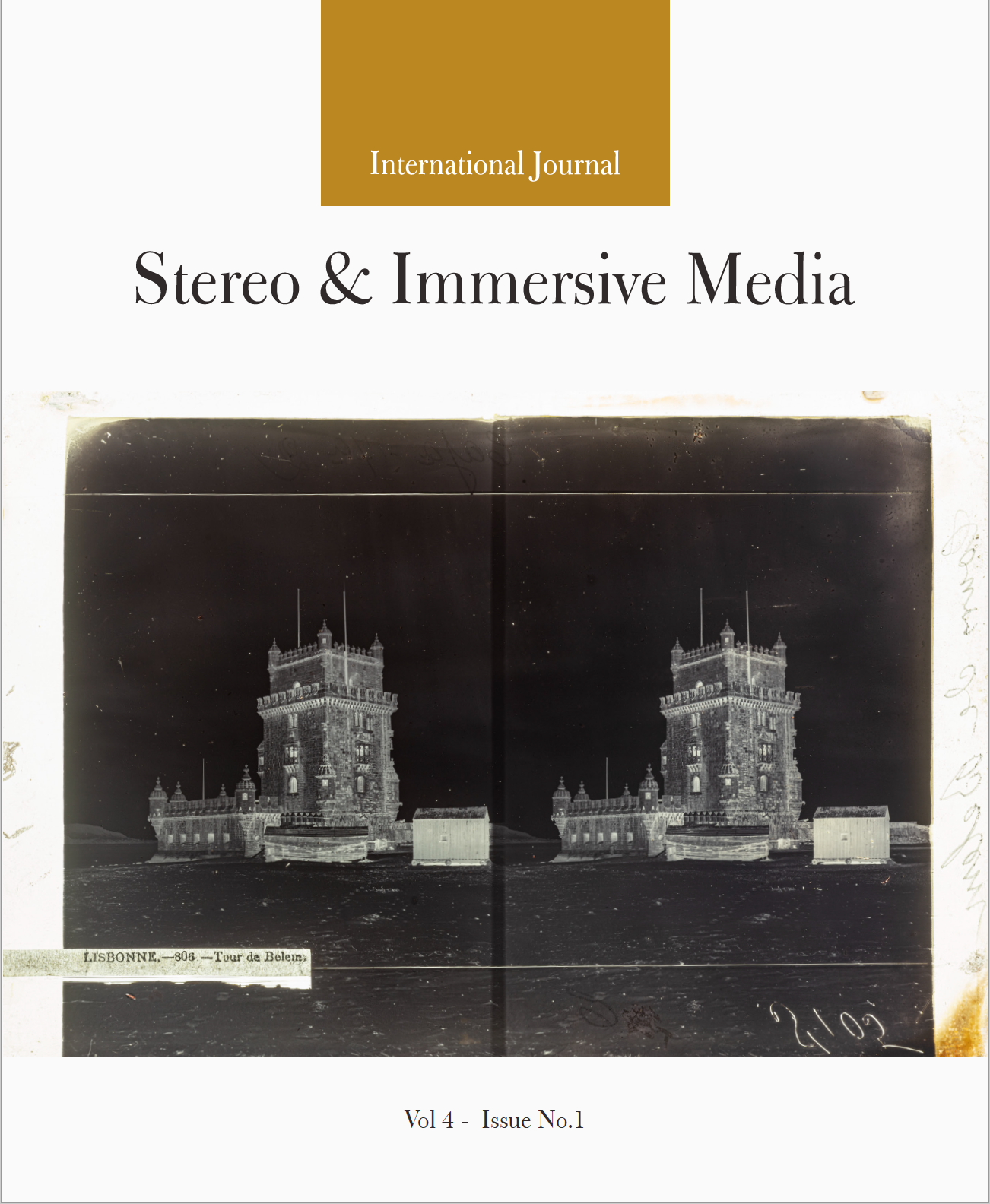 How to Cite
Guimarães Martins, B. (2021). Ilusões impressas para um leitor-espectador no Brasil oitocentista: Vistas e gravuras nas Marmotas de Paula Brito: Printed Illusions for a Reader-Spectator in Nineteenth-Century Brazil: Views and Engravings in the 'Marmotas' by Paula Brito. International Journal on Stereo & Immersive Media, 4(1), 46-65. Retrieved from https://revistas.ulusofona.pt/index.php/stereo/article/view/7409