GAMES CAN PLAY US
The power of disempowerment in "emotional engineering"
Abstract
With the paradox of interactive emotion as a starting point, this study will try to understand what is the cause for this limitation of video games' emotional power, identifying some requirements for it to be overcome. Through this singling out, the concept of disempowerment is drafted as a model for theoretical inquiry, critical counterpoint and set of practices that stand opposed to the forces that go through, define and are themselves firmed on the diverse layers of the interactive experience. Beyond trying to grasp the emotional potential yet to realize and how the rupture with the established and expected practices may unlock it, the proposal of the disempowerment model will overflow the inside of the game experience. From its construction within a game to its use on discourse about video games, its importance on broader and interwoven dynamics will be highlighted. All along the way, a critical proposal will gain shape, which will seek to, cyclically, magnify video game's power as a medium of experiences and the power of the medium as a cultural object.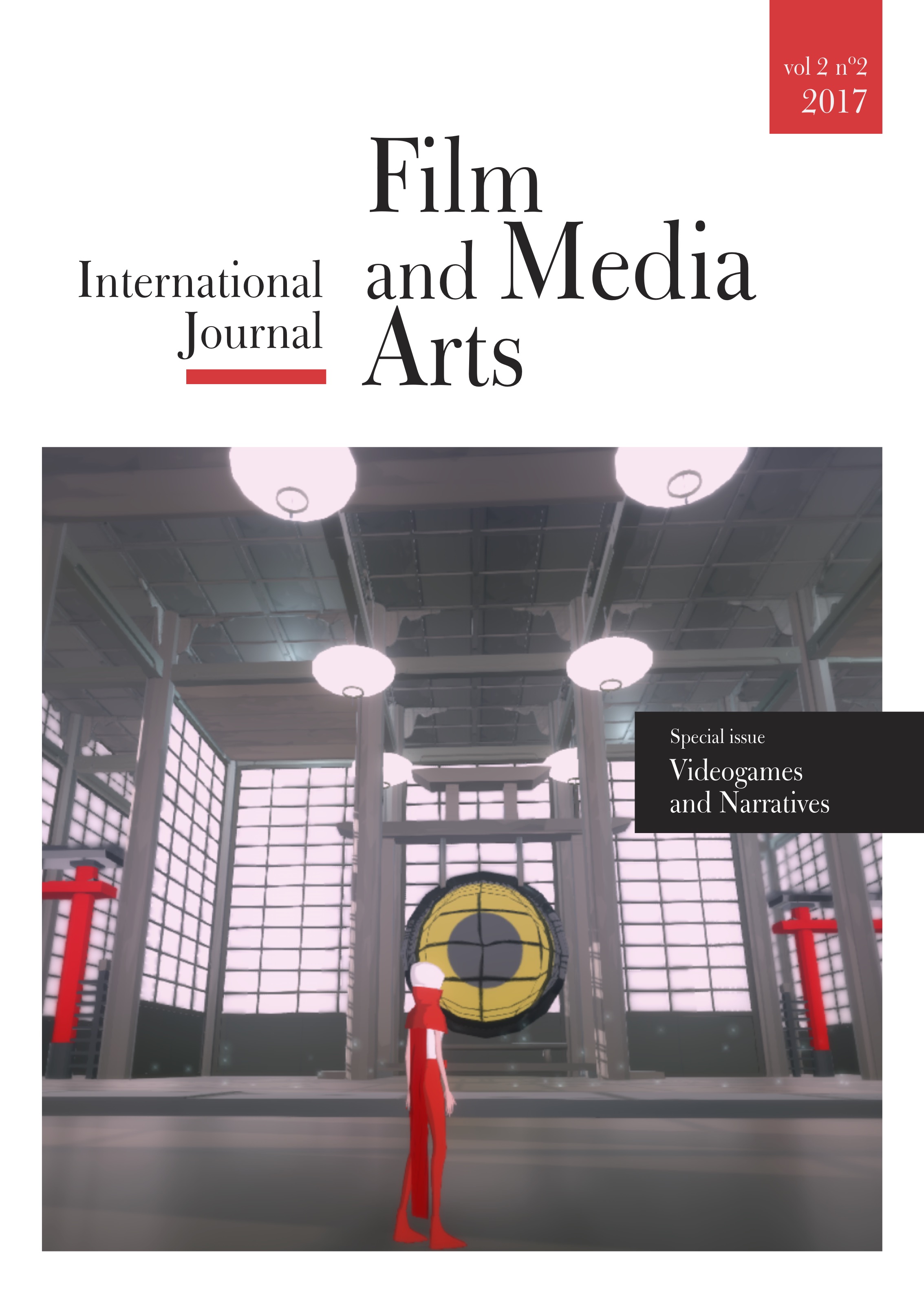 Authors who publish with this journal agree to the following terms:
a) Authors retain copyright and grant the journal right of first publication with the work simultaneously licensed under a Creative Commons Attribution License that allows others to share the work with an acknowledgement of the work's authorship and initial publication in this journal. Read more at http://creativecommons.org/licenses/by-nc-sa/4.0.

b) Authors are able to enter into separate, additional contractual arrangements for the non-exclusive distribution of the journal's published version of the work (e.g., post it to an institutional repository or publish it in a book), with an acknowledgement of its initial publication in this journal.

c) IJFMA is run and subsidised by the Film and Media Arts Department of Universidade Lusófona de Humanidades e Tecnologias, Lisbon, Portugal. Authors are not requested submission or processing fees. Under open access politics, articles are fully available upon publication. Authors are permitted and encouraged to post their work online (e.g., in institutional repositories or on their website) prior to and during the submission process, as it can lead to productive exchanges, as well as earlier and greater citation of published work (See The Effect of Open Access).