2022-10-31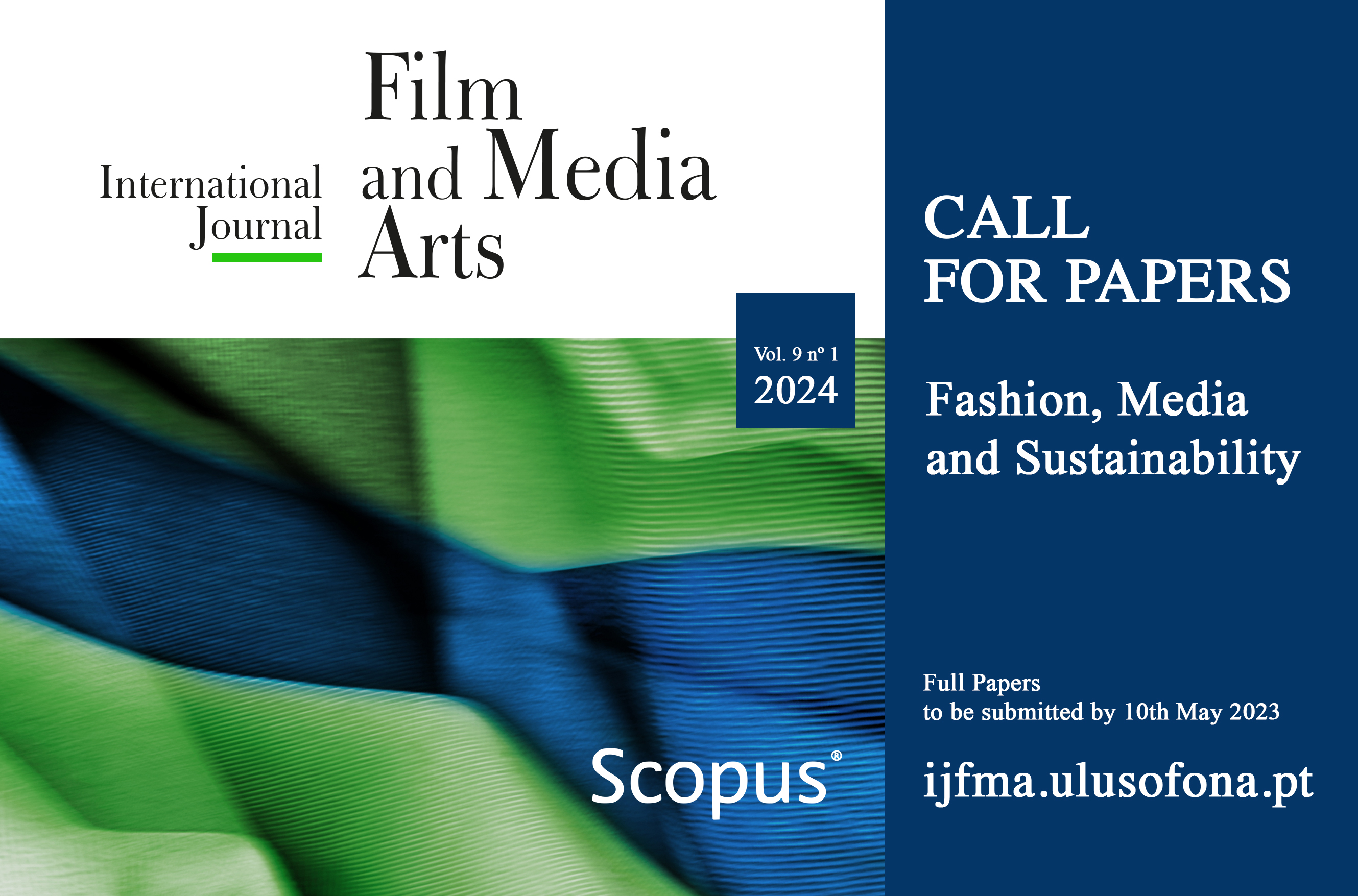 CALL FOR PAPERS Vol. 9 No. 1 (2024) Fashion, Media and Sustainability
Guest Editors
Niinimaki Kirsi (Aalto University)
Alexandra Cruchinho (Lusófona University)
José Carlos Neves (Lusófona University)
The International Journal of Film and Media Arts welcomes a selection of high-quality papers for an edition dedicated to FL_Fashion Sustainability – International Conference, held by Lusófona University (Lisbon, Portugal), from 3rd to 5th November 2022. This issue is aligned with the FL_Conference edition, in which the theme was - Fashion, Media and Sustainability.
This call, however, accepts proposals for papers from outside the conference.
Full Papers are to be submitted by 10th May 2023.
Read more about Call for Papers Vol. 9 No. 1