THE UNCERTAINTY WAR
APPLYING ENTREPRENEURIAL PRACTICES TO MICROBUDGETING FOR SHORT FILMS
Sergio Salazar Cavazos

Universidade Lusófona de Humanidades e Tecnologias
Abstract
The following paper offers an analysis of the development process of "Roof Knocking" (2017), a studio short film set in Gaza, spoken entirely in Palestinian Arabic, produced in Estonia, with a given budget of €5,000 euros. The purpose is to introduce a set of practices based on entrepreneurship principles that can apply to similar projects, serving filmmakers to build resources timely and mindfully.
Short films can prove a producer's capacity to find and maximize resources. By implementing entrepreneurial practices in short film production, filmmakers can fight uncertainty while working at micro-budget level in Europe. The methodology used to compile the relevant data based upon the Lean Startup's build-measure-learn feedback loop. The decisions made by the producer while projecting "Roof Knocking" are measured by risk, and later translated to budgeting strategies.
A reflection on creative industries and independent filmmaking in Europe supports the author's analysis. The film's value chain modification creates an arena for innovation, with easier access for new actors but facing greater competition. Project management is fundamental for the entrepreneurial producer. Applied entrepreneurship prove its feasibility in the film industry.
The producer's intention is to offer an alternative approach to film producing that puts the budget in the background, being the support but not the core of a movie. Meditation and lateral thinking are practices to attach upon reflecting the producer's decisions, including the ability to see beyond plausible mistakes. The vision of the producer is to propose a scheme to build productions upon resources available (tangible and intangible value), identifying and cutting costs since the early stages of development.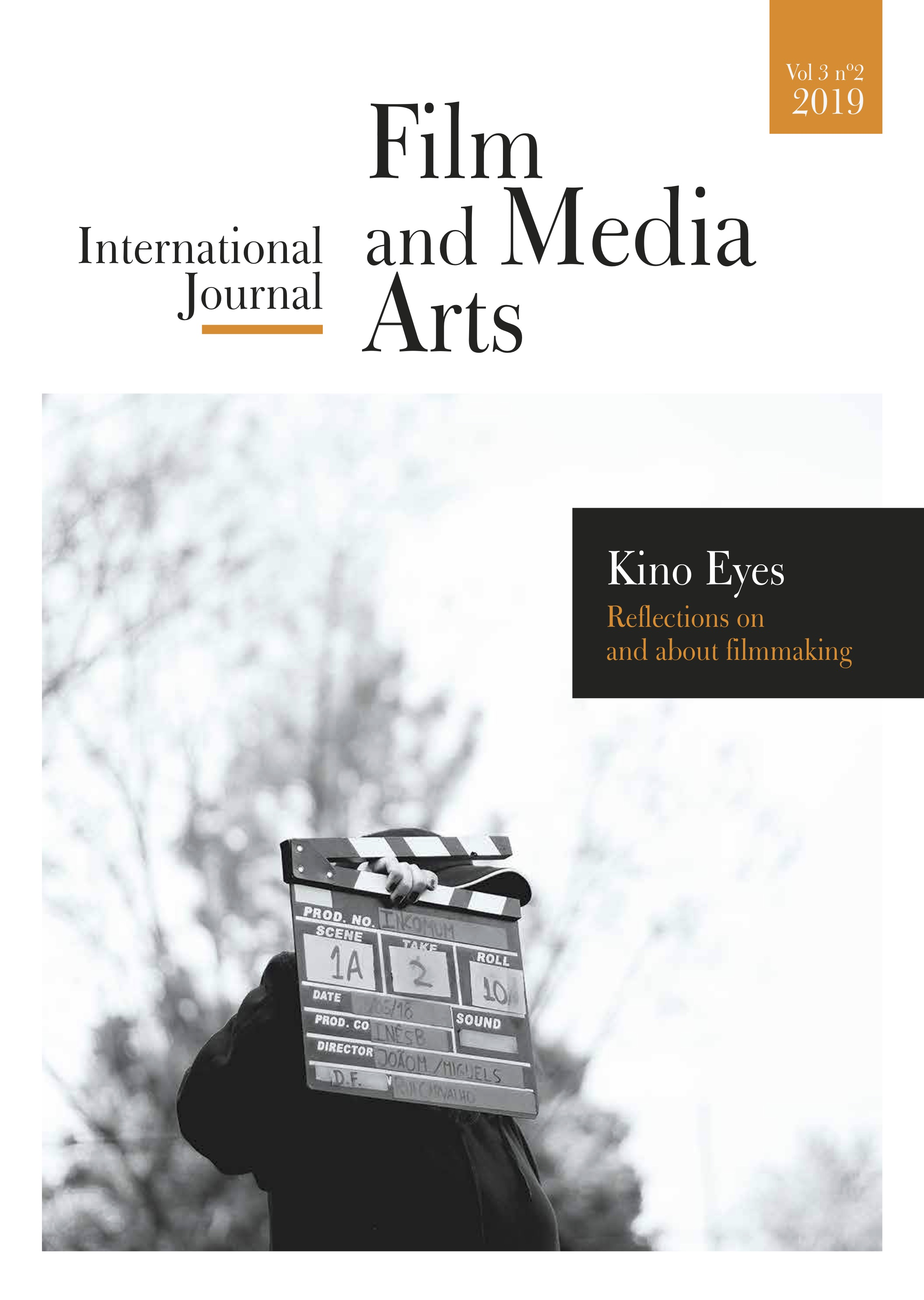 Copyright (c) 2018 Sergio Salazar Cavazos
This work is licensed under a Creative Commons Attribution-NonCommercial 4.0 International License.
Authors who publish with this journal agree to the following terms:
a) Authors retain copyright and grant the journal right of first publication with the work simultaneously licensed under a Creative Commons Attribution License that allows others to share the work with an acknowledgement of the work's authorship and initial publication in this journal. Read more at http://creativecommons.org/licenses/by-nc-sa/4.0.

b) Authors are able to enter into separate, additional contractual arrangements for the non-exclusive distribution of the journal's published version of the work (e.g., post it to an institutional repository or publish it in a book), with an acknowledgement of its initial publication in this journal.

c) IJFMA is run and subsidised by the Film and Media Arts Department of Universidade Lusófona de Humanidades e Tecnologias, Lisbon, Portugal. Authors are not requested submission or processing fees. Under open access politics, articles are fully available upon publication. Authors are permitted and encouraged to post their work online (e.g., in institutional repositories or on their website) prior to and during the submission process, as it can lead to productive exchanges, as well as earlier and greater citation of published work (See The Effect of Open Access).