"VAST/O": Exploring the use of expanded animation for a shared physical understanding of spatial phobias
Natalie Woolf

HEI-Lab: Digital Human-Environment Interaction Lab/ DELLI - Design Lusófona Lisboa

Carolina Martins

University of Coimbra, Portugal
Abstract
This paper looks at materialities of expression through expanded animation. In particular, it details the development of a creative approach for the production of artworks for an installation that will provide a shared understanding of spatial phobias and their physical and psychological symptoms.
It brings together the approach of the two authors and their individual research topics.  Combining experiential phenomena of particular materials (placing animation within surfaces and technologies), and spatially distributed reading of comic book panels.  The physicality of still and moving images and their distribution/placement will be explored, leading to the expansion of animation contexts. 
Drawing on various makers and practices, the article explores the use of abstract comics and text as static panels and animated drawing, on-site location, and the intervention of various media technologies and other materialities to recognise their effectiveness and impact as a spatially engaged method of reading. The work developed was applied in an interdisciplinary installation titled VAST/O. The artwork is based on some theoretical approaches from literature and animation, thematically drawing on Gaston Bachelard's notion of vastness, built upon an analysis of Baudelaire's poetry, and addressing spatial phobias. It seeks to identify a way forward for the communication of the realities of phobic experiences.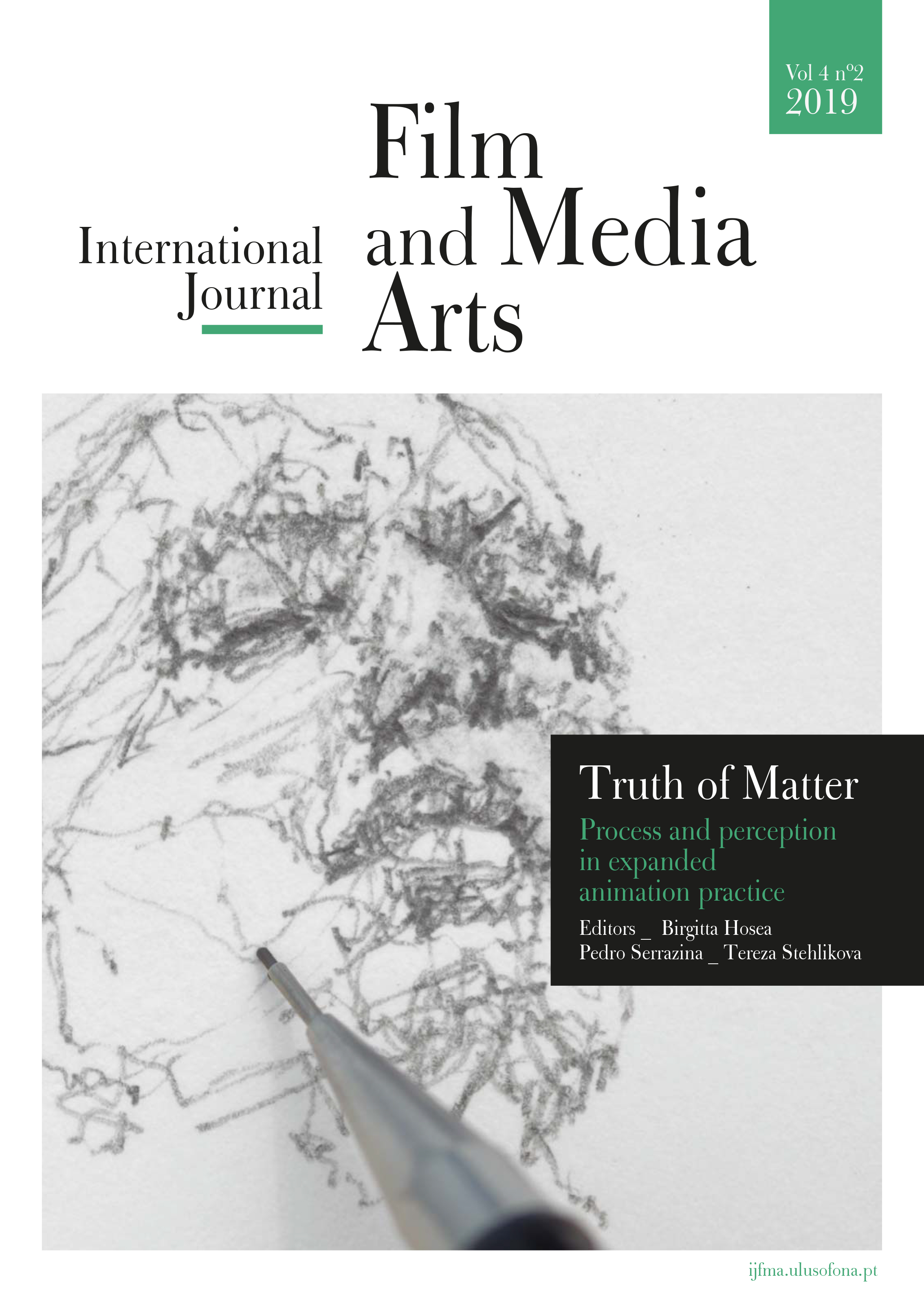 Copyright (c) 2020 Natalie Woolf, Carolina Martins
This work is licensed under a Creative Commons Attribution-NonCommercial 4.0 International License.