Process & Temporality: Chance & (Al)chemical Traces invigorating Materiality & Content in the films of Péter Forgács, Penny Siopis and Ben Rivers
Patti Gaal-Holmes

Arts University Bournemouth (United kingdom)
Abstract
This article discusses encounters occurring between the hand of the artist and filmmaking processes that may bypass the intellect, identifying themselves through intuitive modes of production to reveal integral relationships between film form, materiality and content. In this way the results of non-human agency, registered within film chemistry and processes of production – physical, intellectual, 'spiritual', (un)conscious – interact as the filmmaker takes an idea from conception to projection. Jane Bennett's theorization of 'vital materialism' is important for investigations (2010), as is the role of chance discussed by William Kentridge (1993), whereby deliberations include the fortuitous manifestations occurring as encounters between hand, page and camera coalesce in the production of films. Additionally, approaches are informed by Vilém Flusser's description of the photographer as a 'Functionary: 'a person who plays with apparatus and acts as a function of apparatus' (Flusser 2007, p.83). This is, arguably, equally pertinent for the cinematographer/animator/artist who can 'creep into the camera [and processing/editing equipment] in order to bring to light the tricks concealed within' (Flusser, p.27).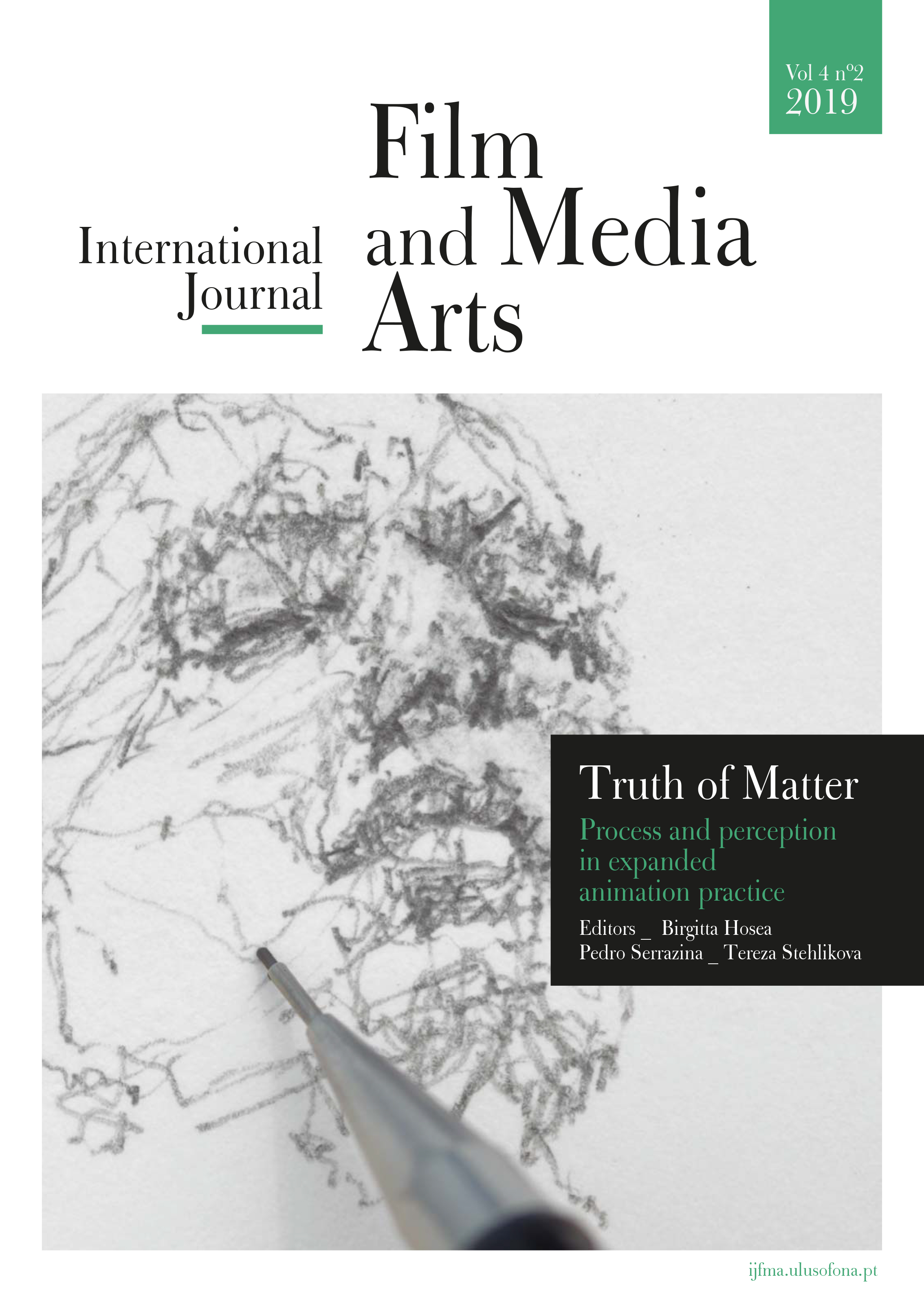 Copyright (c) 2020 Patti Gaal-Holmes
This work is licensed under a Creative Commons Attribution-NonCommercial 4.0 International License.