Confronting Realities – First Steps Working on Cinematic Autosociobiographies
Barbara Wolfram

Institute for Film and Television – Film Academy Vienna, mdw – University of Music and Performing Arts Vienna

Christina Wintersteiger

Institute for Film and Television – Film Academy Vienna, mdw – University of Music and Performing Arts Vienna

Elena Meilicke

Institute for Theory and Practice of Communication - Berlin University of the Arts

Nina Kusturica

Film and Television – Film Academy Vienna, mdw – University of Music and Performing Arts Vienna

Claudia Walkensteiner-Preschl

Institute for Film and Television – Film Academy Vienna, mdw – University of Music and Performing Arts Vienna
Abstract
This paper provides a case study of the artistic research project Confronting Realities – First Steps. Working on Cinematic Autosociobiographies conducted at the Film Academy Vienna/ mdw – University of Music and Performing Arts Vienna, Austria as well as a reflection on the relationship between its research approaches, theory and criticism.
Drawing from literary autosociobiographies of Ernaux (Les Années, 2008) and Éribon (Retour à Reims, 2009), the aim was to explore, describe and produce cinematic autosociobiographies - autobiographies in regard to and contextualized within the frame of social class and larger historical developments.
Over the course of 10 months a multi-level project was designed and conducted to explore the format of cinematic autosociobiographies within the course "Research Project II" of MA and BA Students for Directing, Script Writing as well as Film and Media Studies. A group of 8 external performers from various backgrounds joined the project.
The project was designed on four levels:
Level (1) of Autosociobiographical Exploration that created three exploration groups with varying composition – 14 artist researchers/ film and acting students from Europe, refugee artists from Iran and Syria -  to explore, make accessible and contextualize one's sociobiography.
Level (2) of Cinematic Forms and Techniques intended to develop narratives, cinematic techniques and formats of cinematic autosociobiographies - 2 short films were produced in that context that show the diversity of cinematic form and content on the levels of visuals, framing, audio, editing as well as in the narrative and the narrative development.
Level (3) of Interdisciplinary and Theoretical Contextualization intended to build a strong interconnection between artistic, theoretical and interdisciplinary research about social class, cinematic forms and collaborative strategies of film production.
Level (4) of Reflection and Evaluation intended to create a reflective framework, especially focusing on the collaborative aspect of filmmaking, ethical aspects of working with autosociobiographies and of researching/ creating in an intimate way in an academic environment.
Cinematic autosociobiographies have shown to provide unique artistic research approaches and tools to convey collective movements, to find relations between different realities as well as creating ways of making them accessible. Further research is still needed and planned.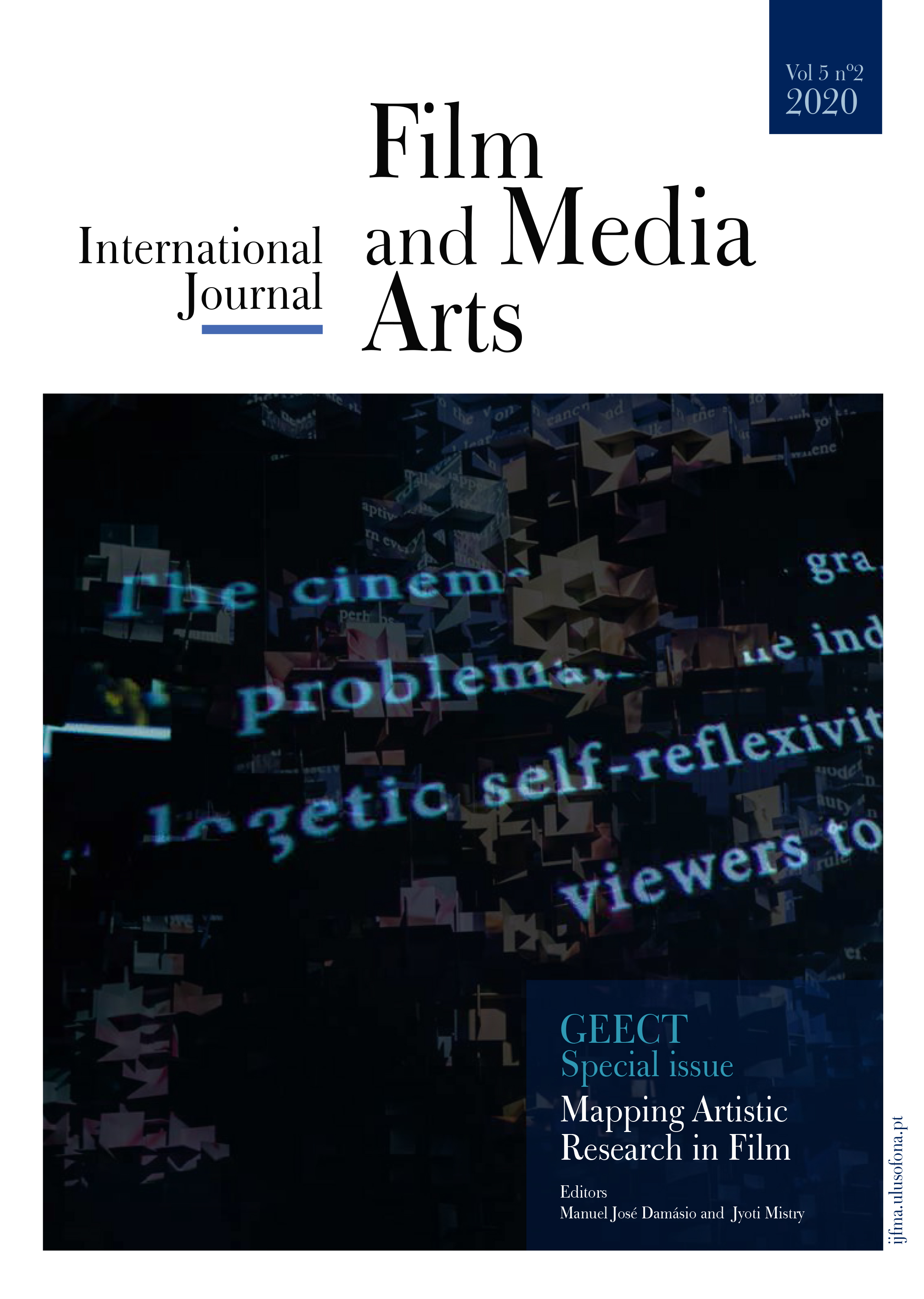 Copyright (c) 2020 IJFMA
This work is licensed under a Creative Commons Attribution-NonCommercial 4.0 International License.