Axes of Tension: Navigating craft, institution and industry as an art-researcher in film and new media
Nadja Lipsyc

Centre for Excellence in Film and Media Arts of the Norwegian Film School (CEFIMA)

Camilla Jaller

MAKROPOL

Frederick Howard

Storm Films
Abstract
Artistic Research (AR) in collective, industrial arts can find itself to be an intense balancing act: film and new media are expensive forms that rely on commercial expectations and industrial integration, while artistic experimentation flourishes in independence and creative freedom.

Transposing the model of the independent artist to large-scale collective productions challenges our vision of art, affiliation and integrity. AR researchers in film and new media can have radically different practices: from industrial creative producers to one-person camera documentarists, from VR designers to screenwriters and 3D artists. While our potential for creation and innovation is similar, our expectations and abilities are as diverse as the cost of our projects.

Our contribution spans questions of affiliation, authorship, production and speculation, with the aim to bring clarification on what can be expected for and of diverse AR researchers in film and new media, and to promote the concrete establishment of appropriate support and supervision.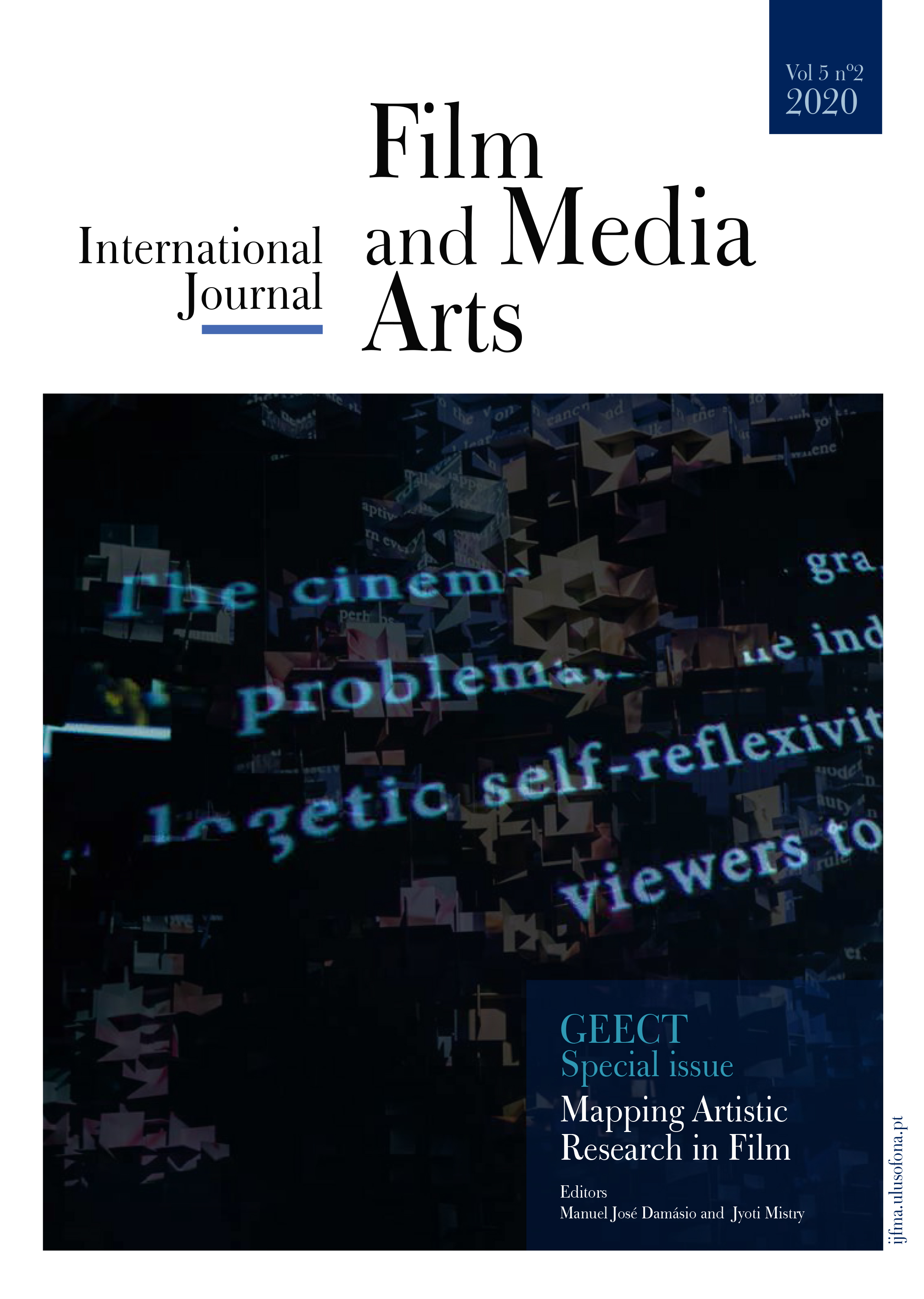 Copyright (c) 2020 IJFMA
This work is licensed under a Creative Commons Attribution-NonCommercial 4.0 International License.