Animated Urban Surfaces: Spatial Augmented Reality in public discourse
Martina Tritthart

FH Joanneum University of Applied/ FH Burgenland University of Applied Sciences
Abstract
Today´s projection art on public surfaces developed from the mutual approximation of painting, architecture, and lighting during centuries. The terms "Spatial Augmented Reality" (SAR) and "projection mapping" describe mostly temporary large screen projections on urban surfaces. The façade architecture becomes the screen for the content, mostly projected 2D and 3D animations. In essence, many of these artworks generate illusionistic clips deriving from the existing façade structure, allowing reality and fiction to merge audio visually. Artists, architects, curators, and institutions are increasingly aware of their responsibility related to this form of the mediatization of architecture, as shown, for example, by the Brazilian artist group Visualfarm. Their members approach their work as a counterpoint to the commercialization of public space in its appropriation by industry, propaganda, and advertising. But on the other hand, they also make a living from commercial assignments.
Artists and architects often see themselves as pioneers and experimental researchers for possible developments in the coming digitized cities. By presenting various examples by selected artists like Corrie Francis Parks, Pablo Valbuena and Robert Seidel, the role of animation in connection with an alternative approach to the concepts of augmented realities within this process of social and urban evolution will be discussed. These artists try to integrate digital content into the cityscape in a harmonious sense.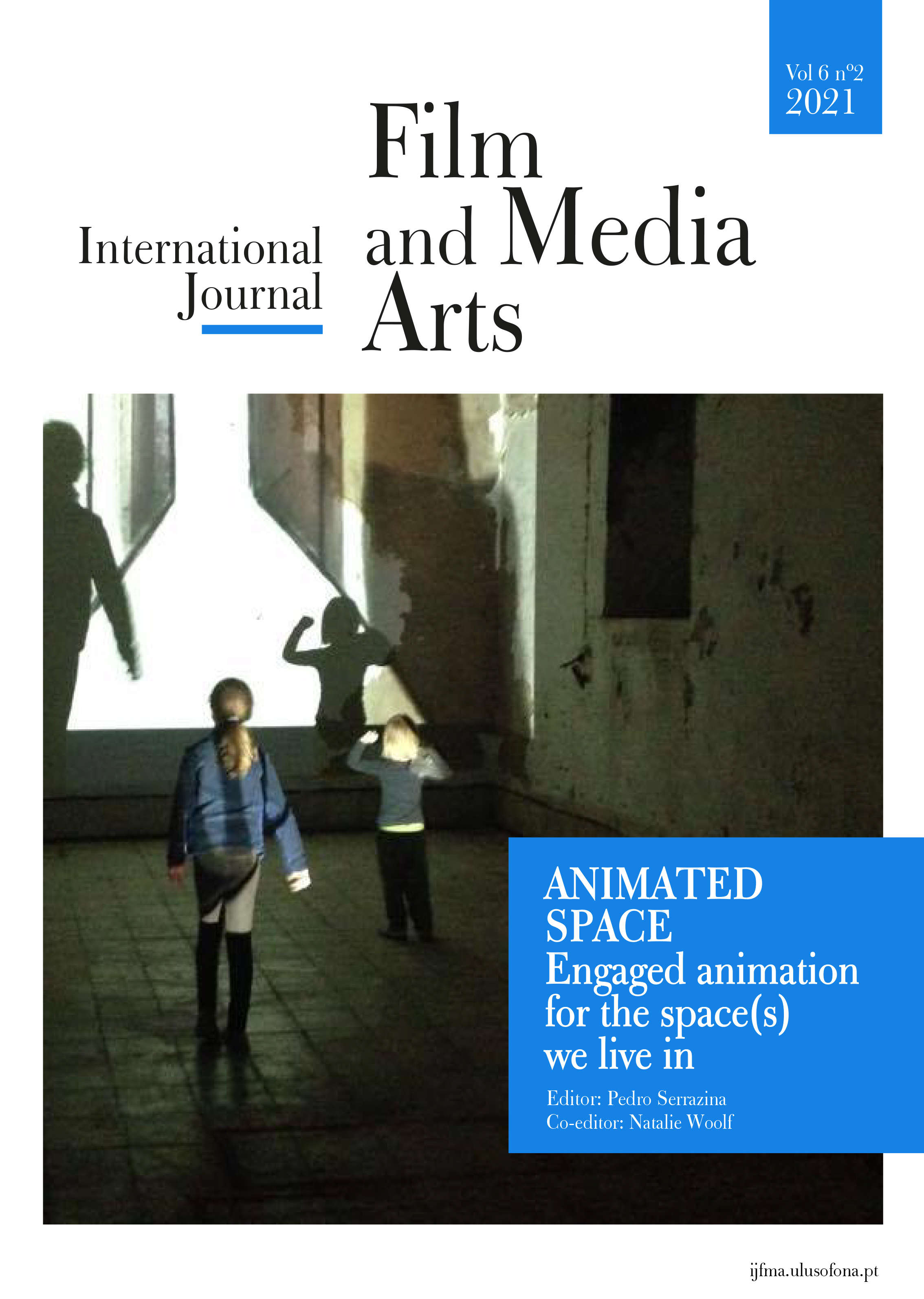 Copyright (c) 2021 IJFMA
This work is licensed under a Creative Commons Attribution-NonCommercial 4.0 International License.