Fragmented Narratives: Exploring Storytelling approaches for Animation in Spatial Context
Lea Vidakovic

Lusófona University/ CICANT
Abstract
Animation is considered a prevalent medium in contemporary moving image culture, which increasingly appears across non-conventional surfaces and spaces. And while storytelling in animation films has been extensively theorized, narrative forms that employ physical space as part of storytelling have been less explored. This paper will examine the narrative aspect of animation works which are screened outside the traditional cinematic venues. It will look at how these animation works tell stories differently - using the full potential of the space, as a narrative device, a tool, and a stage where the narratives unfold.
This paper will look at the historical perspective and the state of the art in animation installation today, exploring the relationship between the space and narrative in pre-cinematic, cinematic and post-cinematic conditions. It will examine how narrative structures in animation have changed over time, on their way from the black box of the cinema to the white cube of the gallery and even further, where they became part of any space or architecture. Through case studies of works by Tabaimo, Rose Bond, William Kentridge and other relevant artists, the interdependency of the narrative and the space where it appears will be explored, in order to identify new strategies for storytelling in animation. The aim of this paper is to emphasize the storytelling novelty that animation installations offer, which goes beyond the narrative structures that we are used to see on a single flat surface.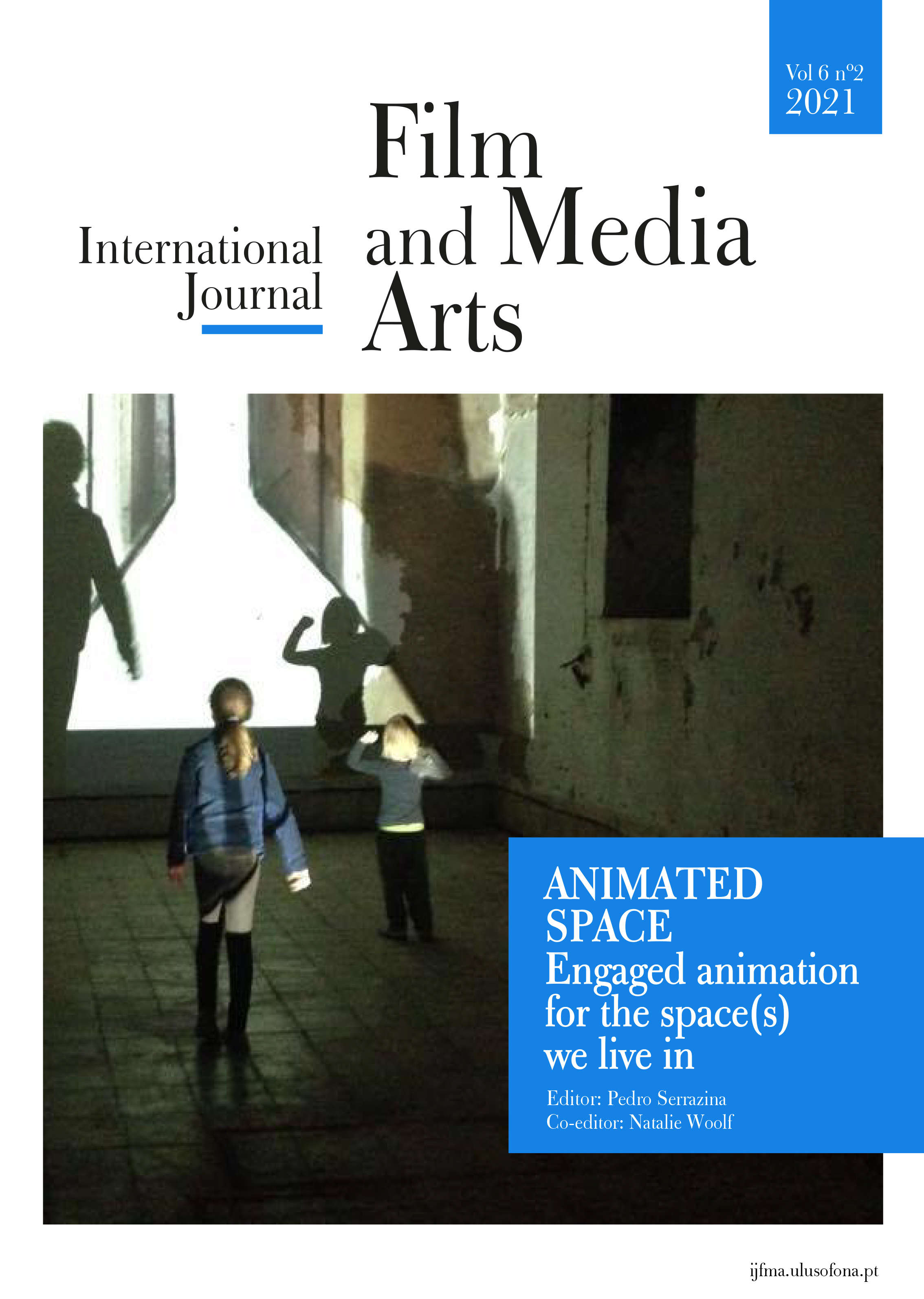 Copyright (c) 2021 IJFMA
This work is licensed under a Creative Commons Attribution-NonCommercial 4.0 International License.