The Poetics of Poetry Film by Sarah Tremlett - Book Review
Suzie Hanna

Norwich University of Arts
Abstract
The Poetics of Poetry Film provides a comprehensive overview of a history of the form. By outlining models and methods it creates a taxonomy of defining characteristics for identification of a range of possible genres and terminologies. As an academic and a practitioner Sarah Tremlett, the author of this book, clearly enjoys the holistic experience of bringing deeper understanding to creative practice through theory and vice versa. She explores poetry in conjunction with film; how formal characteristics are extended, translated or re-visioned as a way of sharing both a subjective and political voice not only through form but as philosophical practice. Numerous references to her own oeuvre are threaded through the publication, which veers from formal academic analysis to highly subjective and pragmatic reflection on aspects of production. In Constructing Dynamic Spatio-Temporality she argues that the remediation of the page poem becomes theoretically interwoven with the sequential nature of the filmic narrative and the spatial construct of the artist's and animator's canvas, to create new ways of interpreting combined audio-visual aesthetics.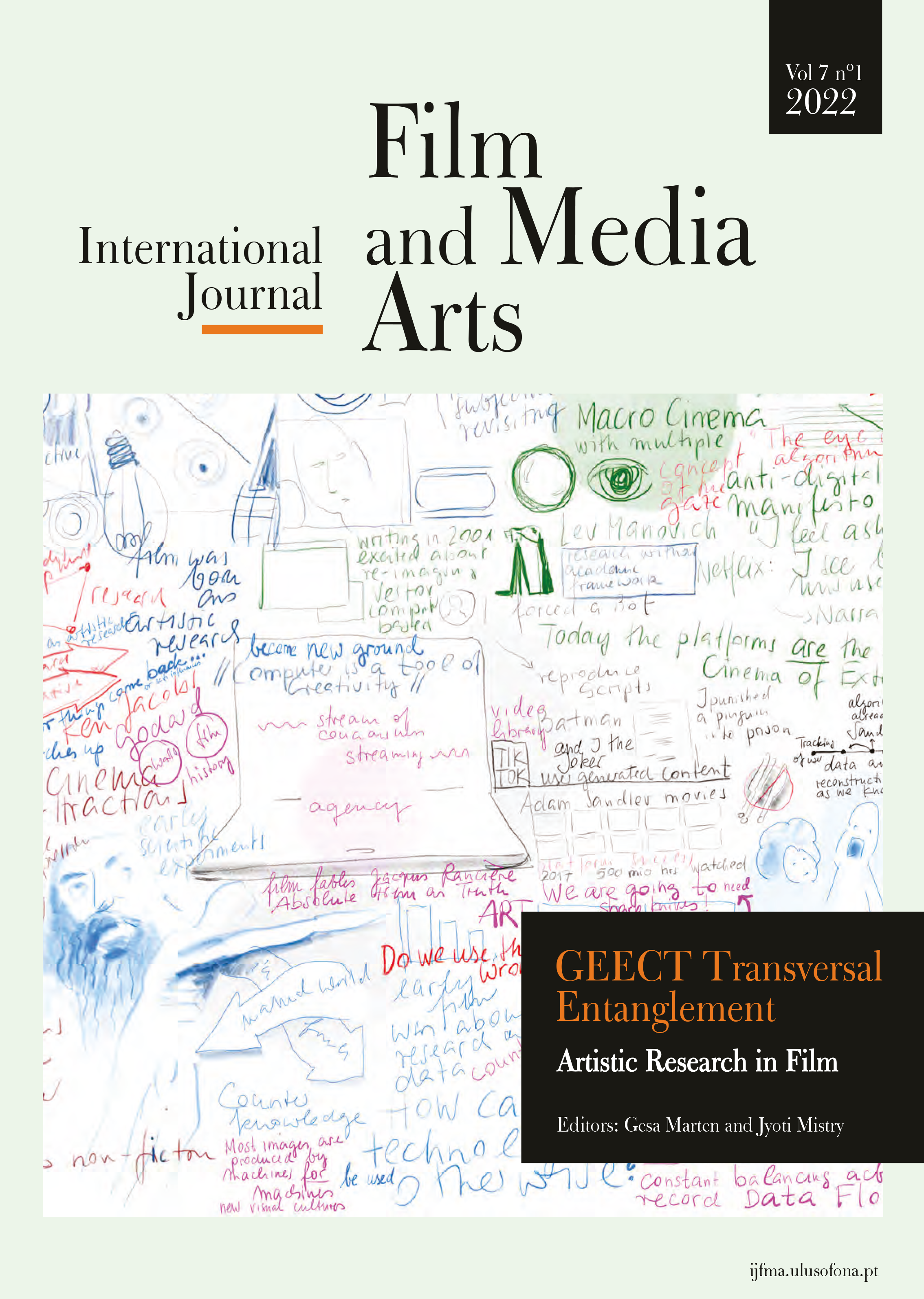 Copyright (c) 2022 IJFMA
This work is licensed under a Creative Commons Attribution-NonCommercial 4.0 International License.