The Blod Method: Case Study of an Artistic Research Project in Film
Kersti Grunditz Brennan

Stockholm University of the Arts

Annika Boholm

Stockholm University of th Arts
Abstract
The BLOD project aims to create multivocal cinematic experiences through embodied practices. The research explores relation- building through a feminist methodology of creating gaps and friction – between audience, story, time, matter, and co-creators. The project asks, how to tell multifaceted, non-exploitive stories of womb-related states of life and death, rarely depicted in cinema? And how to disturb film industry hierarchies through a collaborative practice that maintains individual artistic integrity and promotes collective authorship?
The BLOD method is articulated as a Manifesto, written to accommodate a multitude of contents, forms, and modes of collaboration, while demanding cross-disciplinarity, honesty and risk-taking. The method is non-linear, looping, and embedded in the manifestations of the research: films, performances, presentations, etc. Through this paper, different aspects of the BLOD method are tossed around in relation to BLOD research activities; making cinematic building blocks that allow and induce multiplicity, improvisation, and fluidity of form; sharing personal experiences through fictionalized documentary processes; dealing with ethics in interpersonal and ecological relations.
The paper proposes that critical reflection and vulnerability are integral to film production and offers this case study as an example for method development in other research projects or films – especially ones that sprawl, tangle, and defy categorization by field or discipline.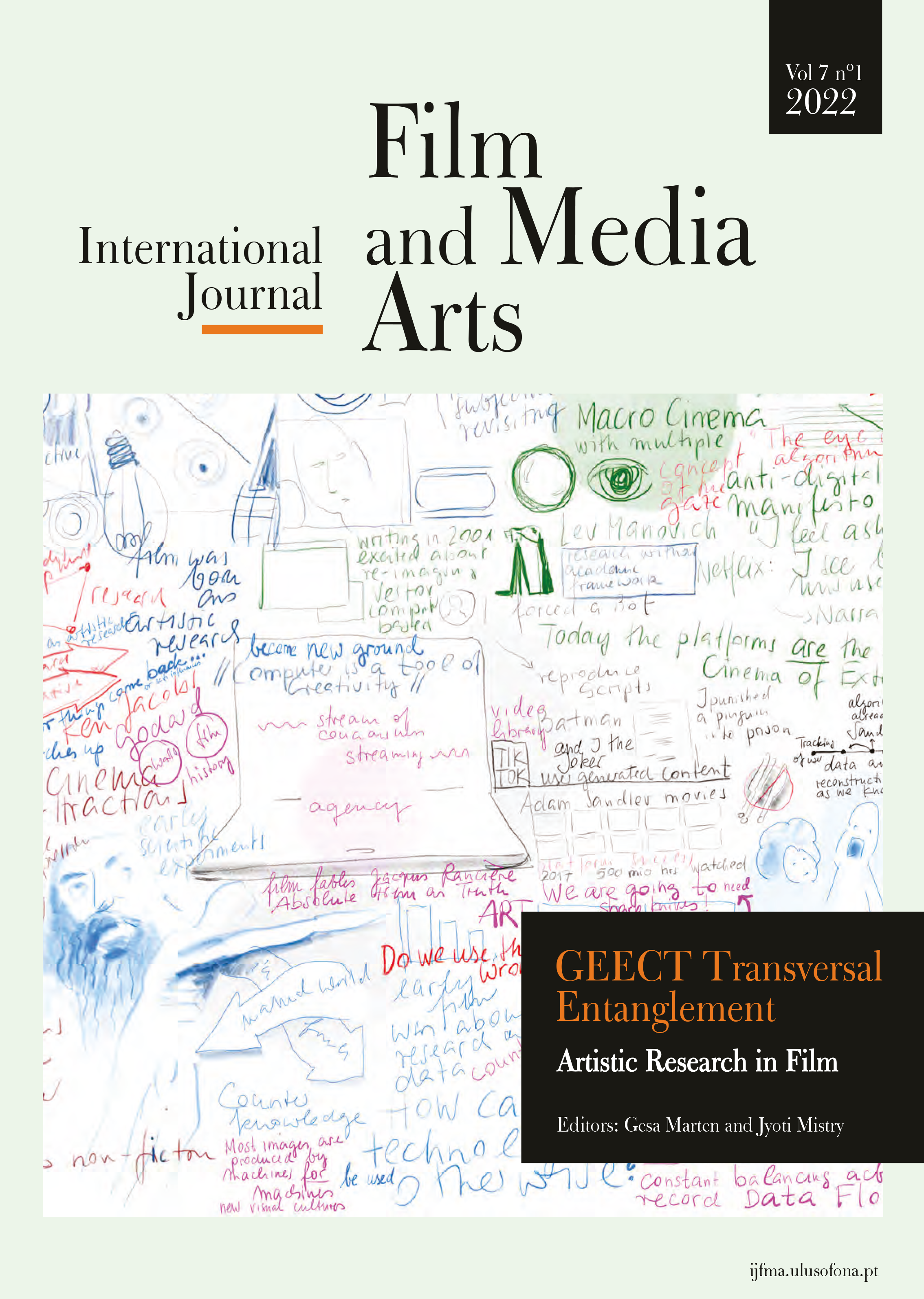 Copyright (c) 2022 IJFMA
This work is licensed under a Creative Commons Attribution-NonCommercial 4.0 International License.