Reflections Around Comic Gaze: From the Female Gaze in the early years of Cinema to the Performance Servitudes, By Jesper Just
Abstract
This article has as its main objective to reflect on the influences of the female defiant gaze in the early years of cinema history in order to prove its contemporary influence. From the analysis of three irreverent visual gags present in the early years of cinema, in which the woman breaks with the power of the camera by looking directly at the device - Subject for the Rogue 's Gallery (A.E. Weed, 1904), Mary Jane's Mishap [Don't Fool with the Paraffin] (George Albert Smith, 1903), and One Week (Buster Keaton, Edward F. Cline, 1920) -, we propose a theoretical reflection that allows us to define a concept that we call Comic Gaze. This is related to the concerns and proposals of the challenge imposed by the gaze of a woman directly at the camera. We base this problematization on Laura Mulvey's proposal on the Male Gaze (1975) and bell hooks' on the Oppositional Gaze (1992), which allow us to advance that this direct gaze of the woman to the cinematographic camera ends up destabilizing the authority of the male perspective on their bodies and works as a logic of visual resistance. Therefore, the central objective of this article is to investigate and contrast this irreverent gaze in order to finally understand if it is still present in contemporary performance Servitudes (Jesper Just), connecting these distinct works despite the temporal distance between them.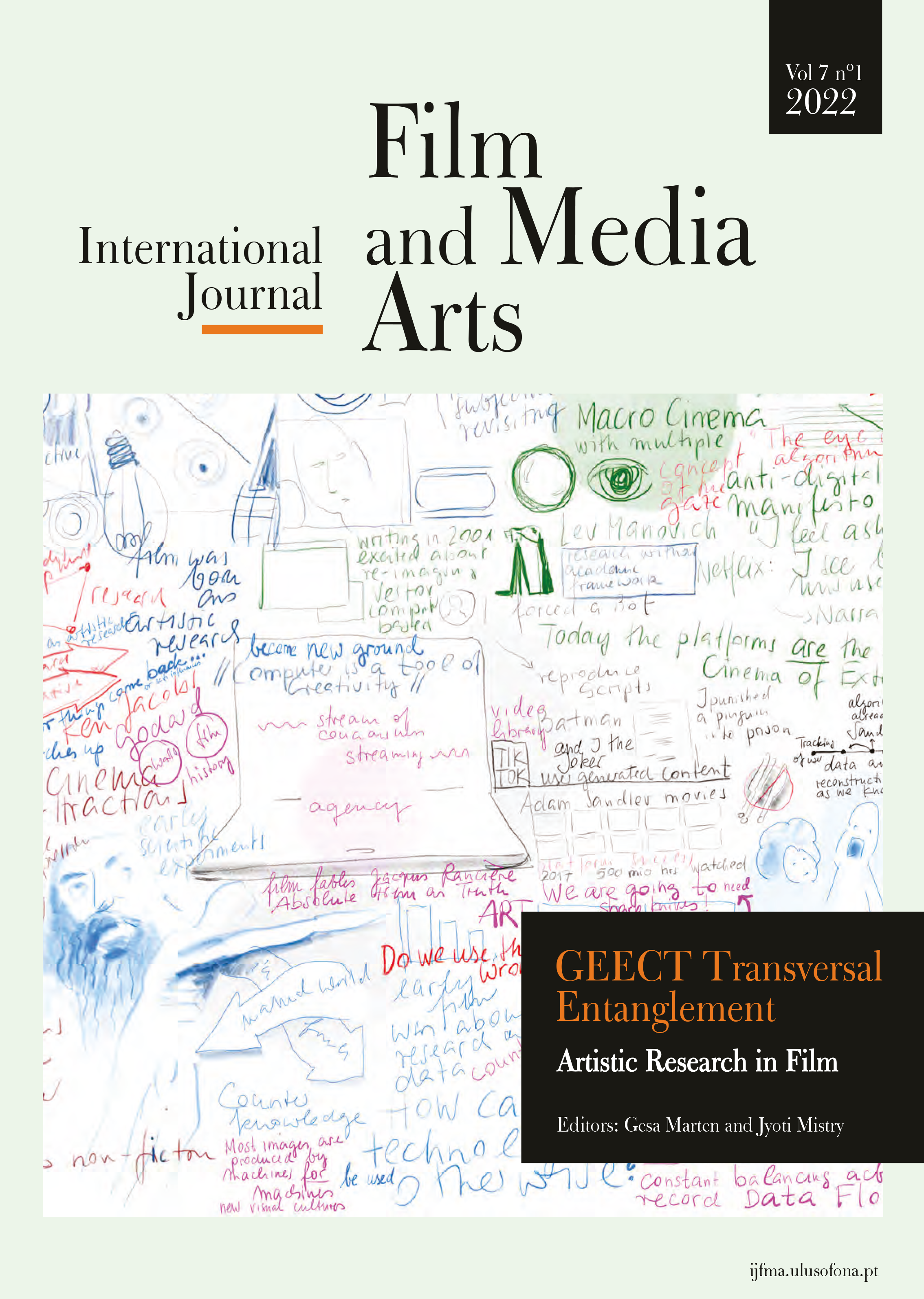 Copyright (c) 2022 IJFMA
This work is licensed under a Creative Commons Attribution-NonCommercial 4.0 International License.