Game-Based Learning in Higher Education Using Analogue Games
Vicky Maratou

Hellenic Open University

Firdaous Ennami

London South Bank University

Filipe Luz

Lusófona University, HEI-Lab

Yama Abdullahi

London South Bank University

Raimonda Agne Medeisiene

Vilnius University

Indrė Ščiukauskė

Vilnius University

Rizos Chaliampalias

Hellenic Open University

Achilles Kameas

Hellenic Open University

Carla Sousa

Lusófona University, CICANT

Sara Rye

London South Bank University
Abstract
Games have been effective in helping people to interact with one another and learning more about the culture they inhabit (Piaget, 1962). The importance of games and their centrality to culture is pointed out by Huizinga (1944) who suggested using them as a medium to organise our lived experience and as an escape from their pragmatic focus (Ruckenstein, 1992).
The "playful" nature of games results in escapism because it often hides the seriousness of their outcomes (Bateson, 2014; Henricks, 2006). For instance, games can be implemented in war where they are viewed as a deadly sort of game, with elaborate rules, strategies, and codes of sportsmanship. Furthermore, the widespread use of games has gained traction as a rapidly evolving teaching and learning tool in the educational sector as well. This rapid growth in the use of games as an educational tool has led to the creation of an immense number of diverse games, aiding teaching and learning in a multitude of disciplines from economics to art, and numerous encyclopaedic websites of previously developed games have been created. Despite this rapid growth, it is debatable whether this is due to increased effective learning from games, or simply the increased engagement and enjoyment observed in comparison to traditional pedagogical methods. To that end, the current paper explores the practices of analogue GBL across European Higher Education Institutions (HEIs) and the challenges and opportunities associated with Game-Based Learning (GBL) from the perspective of educators and game designers.
Gamification – including simple game mechanics, such as points for correct answers (Hidi & Renninger, 2006; Kim, Song, Lockee, & Burton, 2018; Rotgans & Schmidt, 2011) – is often used as a teaching aid to increase student engagement and enjoyment. However, simply adding a game mechanic into classic, lecture-based teaching does not necessarily assist in cognitive retention in classrooms, or develop 21st-century skills. As a matter of fact, more academics are seeing the benefits of GBL (Qian & Clark, 2016), in which games are specifically designed to enhance learning and the development of a certain skillset. It may also involve adapting a game that is already designed for use in the classroom, such as using open world-based board games to teach the interaction between geopolitical groups, or the use of LEGO® blocks to help improve comprehension of city planning. A good GBL intervention will ensure that the central mechanic of a game is linked to the expected learning outcomes of the module (Arnab et al., 2014).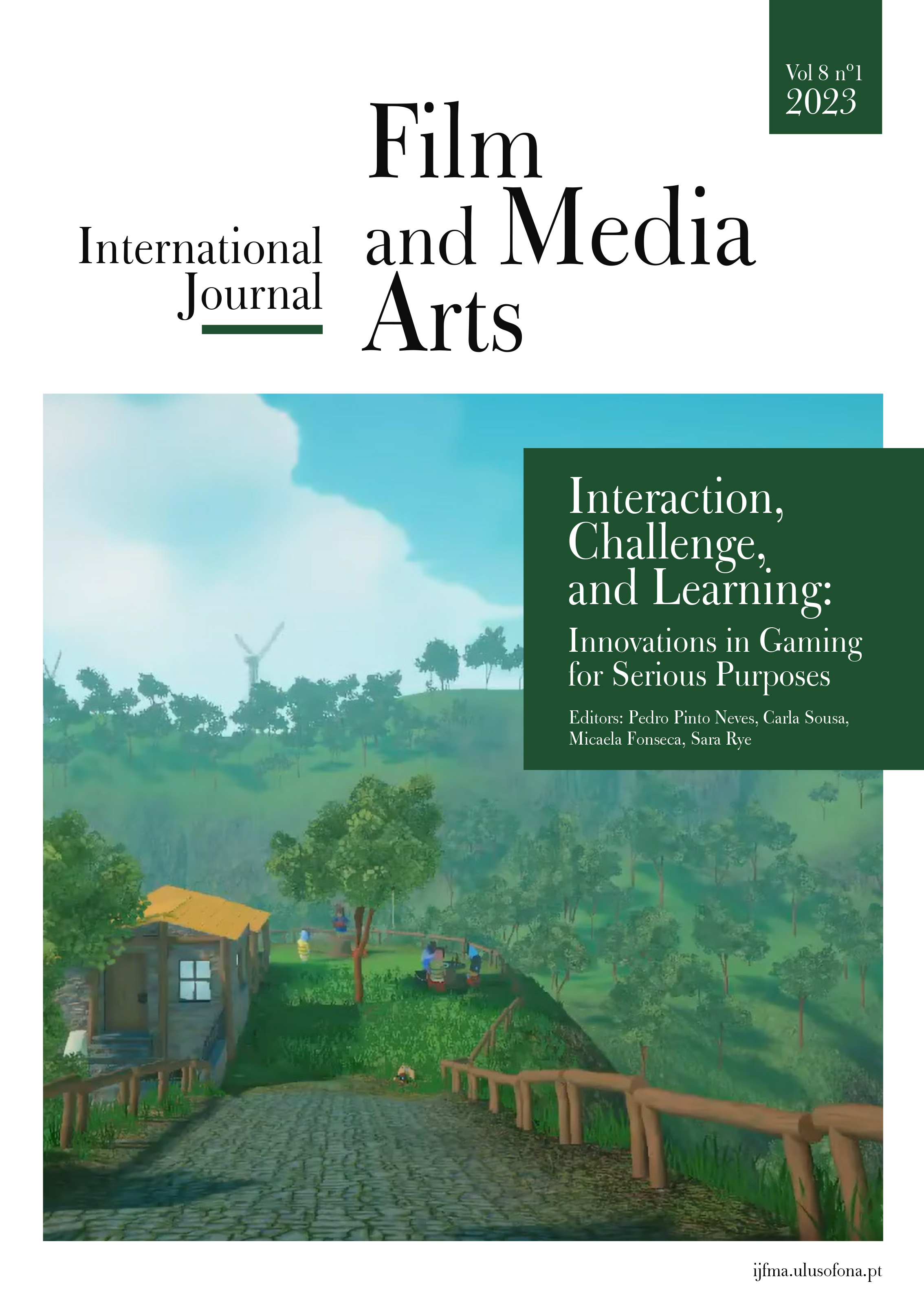 Copyright (c) 2023 International Journal of Film and Media Arts
This work is licensed under a Creative Commons Attribution-NonCommercial 4.0 International License.