A Pile Of Ghosts: A Cinematic Heterotopia of Spectral Urbanization
Ella Raidel

Nanyang Technological University
Abstract
A Pile of Ghosts (2021) is an artistic hybrid film in-between fiction and documentation created through the process of the art based research project Of Haunted Spaces. This research on Chinese ghost cities was a journey in exploring locations and looking for protagonists for the film, that would embody the urbanization processes surfaced as the phenomena of haunted cities by the spectral production of capitalism. As the process of filmmaking goes, settings and castings are staged to re-enact situations that have been observed during the field trips that were undertaken in many parts of China. The search for the unknown narrative keeps modifying and displacing the semantics of the film script. Therefore, in A Pile of Ghosts the line between documentary and fiction, a discursive space, is created in which facts, analyses and references are fused. This is not only to scrutinize the social reality and to render its discourse, but also to foster an aesthetic dimension from reexamining the convention of filmmaking and its representations. It is the method of a performative documentary to enact and re-enact situations and sites to reveal the contradictory characteristics of global urbanziation. The research process is transformed into the making of the film from field research to scriptwriting and casting. The protagonists are appearing in changing roles as construction workers, real estate agents, and investors to enact the realities of capitalism. On the threshold between the visible and the invisible, the haunting ghost of capitalism is materializing in the poiesis of the film, lurking in the limbo zone of fiction, reality and the performative.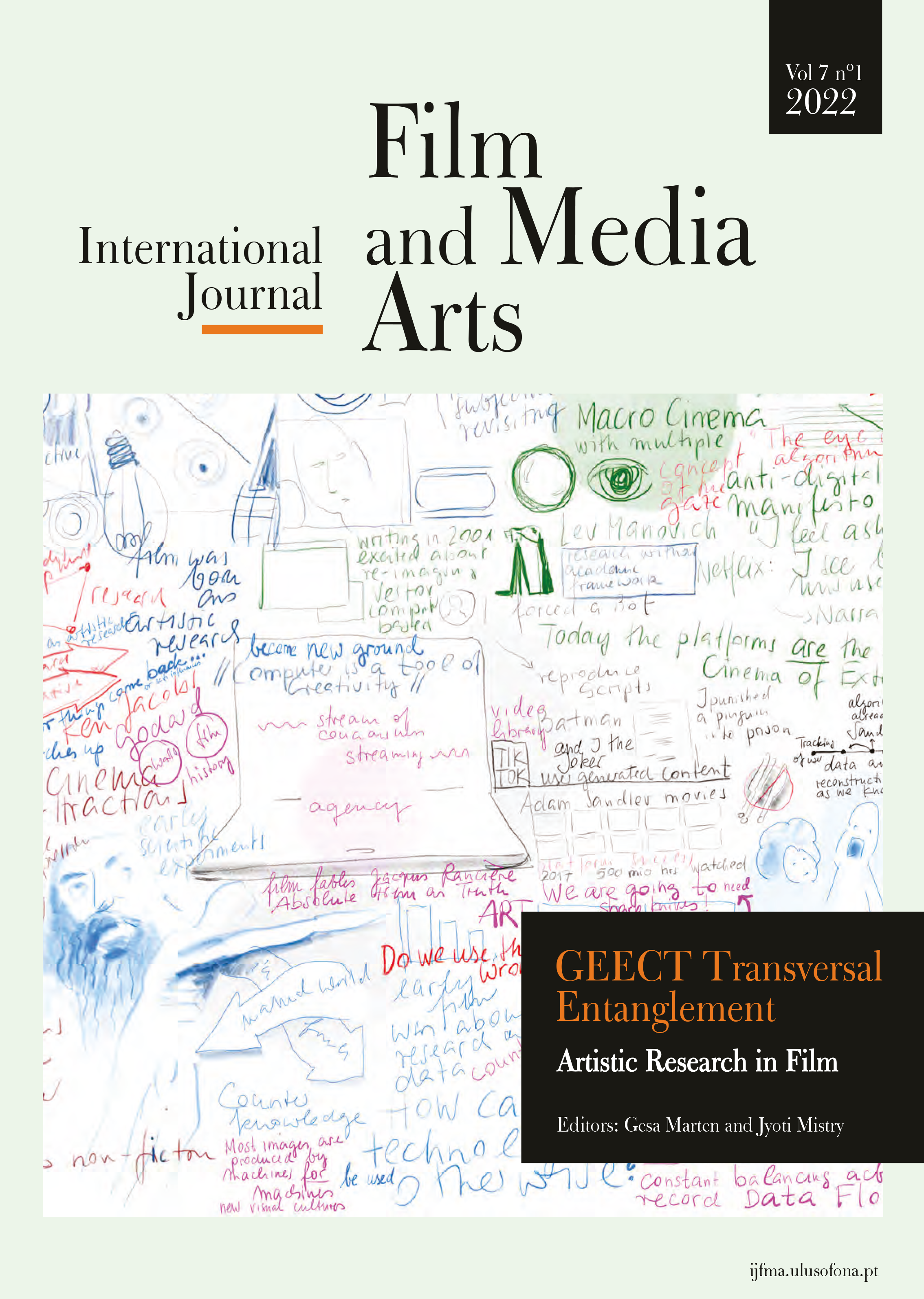 Copyright (c) 2022 IJFMA
This work is licensed under a Creative Commons Attribution-NonCommercial 4.0 International License.