Editorial Special Issue on Governance: International Journal of Film and Media Arts
Abstract
In 2017, the Rome Declaration signaled the EU pledge to work towards a 'Union where young people receive the best education and training and can study and find jobs across the continent. In that same year the Commission set out the vision of the European Education Area (EEA) as a genuine common space for quality education and lifelong learning across borders for all. Further acknowledgment of the key role higher education plays in the future of Europe occurred with the publication of the "Council Resolution on a strategic framework for European cooperation in education and training towards the European Education Area and beyond (2021-2030)" in February 2021 (2021/C 66/01). In order to attain this European Education Area and the related European Space for Higher Education, many actions have since then been designed and implemented, of which one of the most important is the "European Strategy for Universities" that aims to support the higher education sector in adapting to changing conditions and strengthen cooperation across borders. One of the key initiatives of this European Strategy for Universities is the "European Universities" initiative. Since 2020, this initiative has been supporting 44 Alliances of European Higher Education institutions (HEIs) in which approximately 340 HEIs take part, in reaching higher levels of cooperation and integration.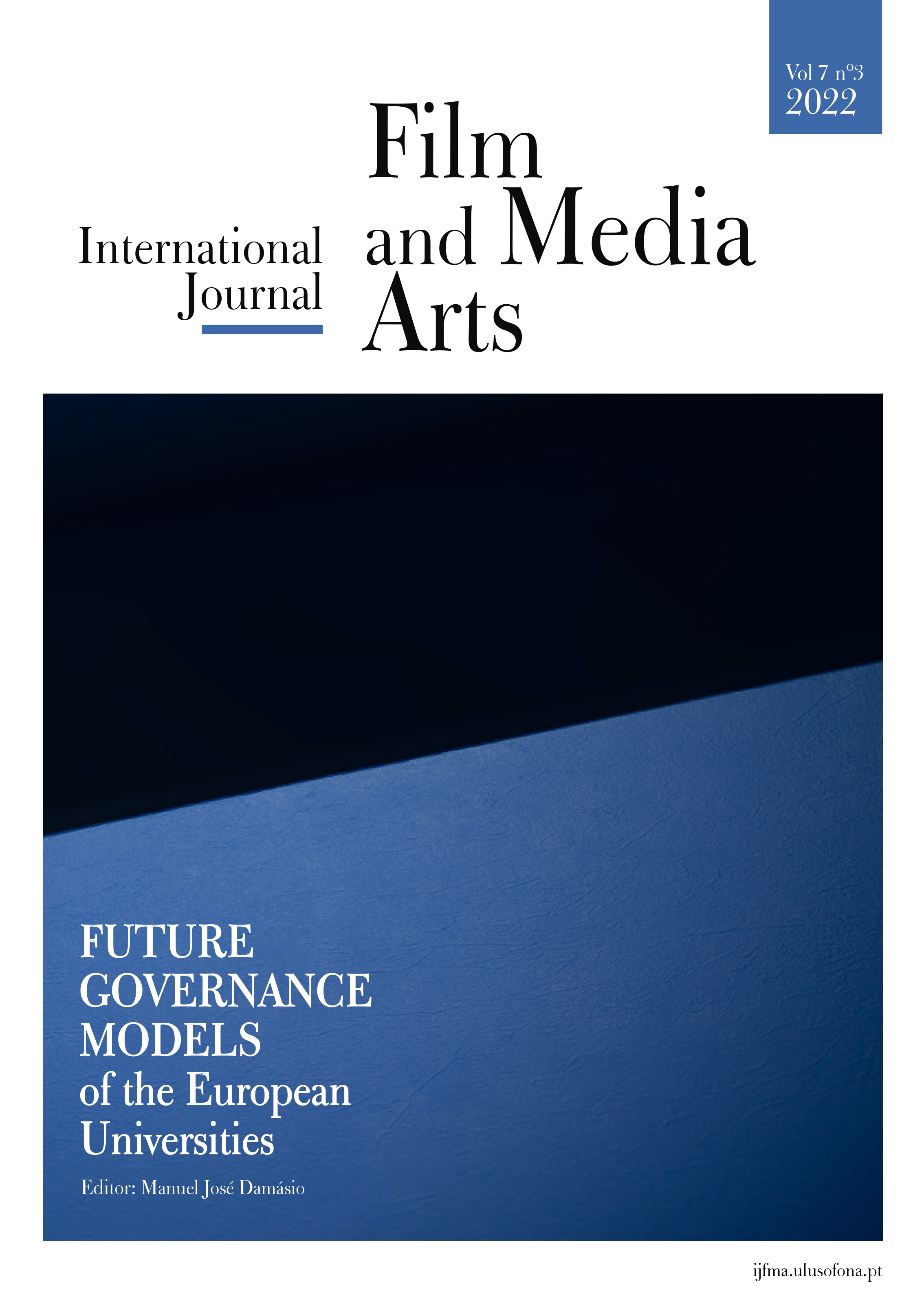 Copyright (c) 2022 International Journal of Film and Media Arts
This work is licensed under a Creative Commons Attribution-NonCommercial 4.0 International License.