Models of Higher Education Governance in Europe: From 'Organised Anarchy' to Business-Corporate Organisations
António Magalhães

University of Porto/ CIPES- Centre for Research into Higher Education Policies

Amélia Veiga

University of Porto / Centre For Research And Intervention In Education / Faculty Of Psychology And Education Sciences
Abstract
This article discusses the shift from collegial governance of higher education systems and institutions to managerial governance in articulation with the change from state control regulation to the state supervision models. The rise of boardism (i.e. the strengthening of managerial approach to governance and the decrease of the power of academics) influenced by the development of New Public Management approaches is convened to identify the models of European higher education governance.
Moreover, under the framework of the increasing digitalisation of management and governance of higher education, the future(s) of higher education institutions as business-corporate organisations is/are debated. While the academy's ability to deal with external demands is considered, the introduction of new principles underlining the power of managers over academics emphasizes the decrease of academics' power in governance and management practices.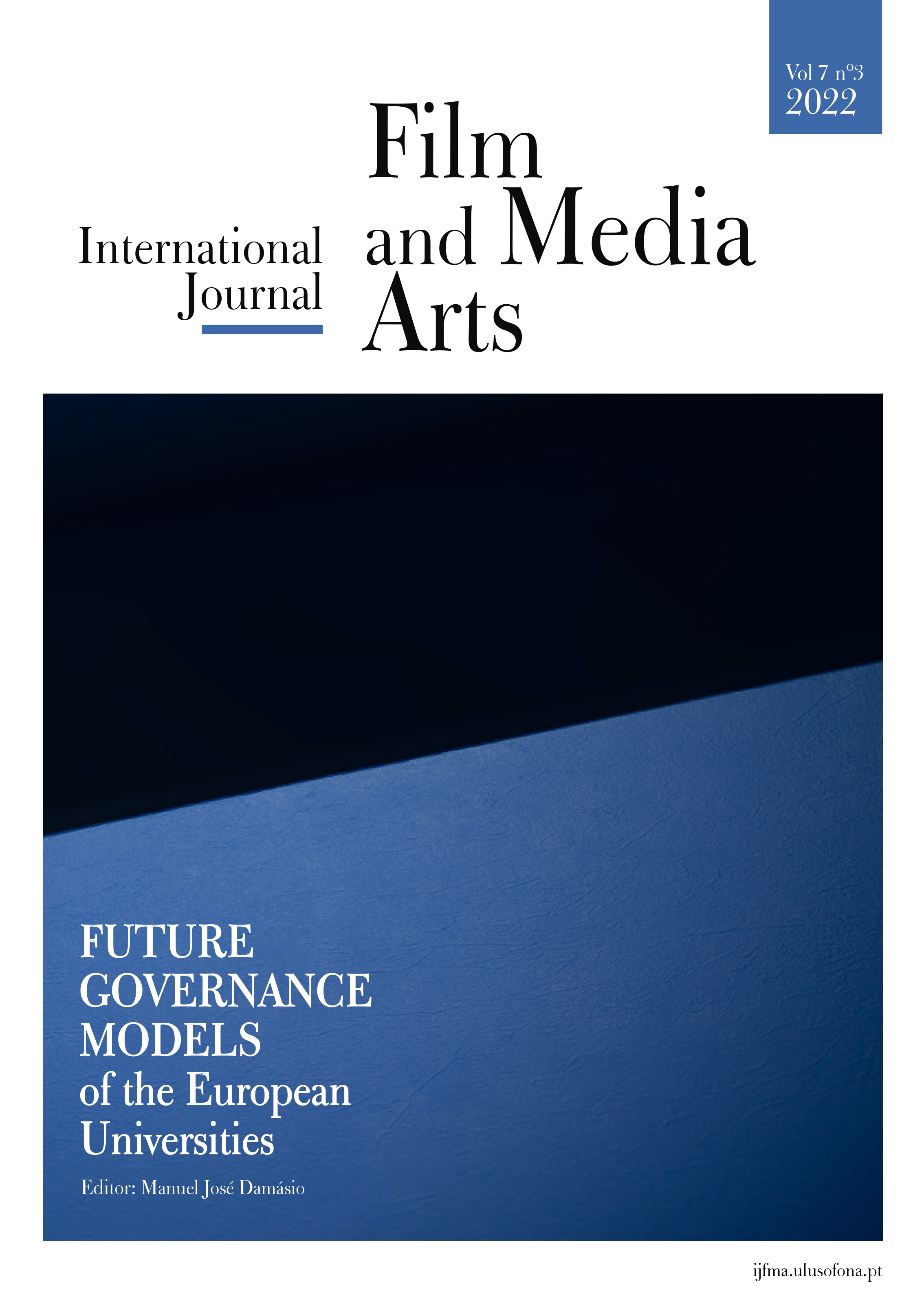 Copyright (c) 2022 International Journal of Film and Media Arts
This work is licensed under a Creative Commons Attribution-NonCommercial 4.0 International License.