Governance in Higher Education Institutions: a glimpse from the US
Maria de Lurdes Machado-Taylor

CEIED/ Lusófona University and CIPES/ Centre For Research In Higher Education Policies

Pedro Matias

EIGeS/ Lusófona University
Abstract
All over the world, higher education (HE) is perceived to be crucial and strategic for the development of regions and nations. In this aspect, the United States (US) higher education plays an important role, and it is recognized for several enduring features that make it distinct from other HE systems throughout the world. The US higher education is diverse and dynamic, with a commitment to academic freedom and cutting-edge research, and a wide range of institutions and programs are available to students. The enormity of the system exceeding 4,000 institutions and serving around 20 million students is clearly one feature.
Its emphasis on access and availability is another. In recent times, one might wish to add its, perhaps, overzealous affinity for a market-driven philosophy. Finally, the mechanism of control through governing boards consisting of citizen-trustees that has endured since its beginning at Harvard College must be highlighted.
The aim of this article is to present an overview on governance of higher education institutions (HEIs) in the US. We attempt to describe the main parameters around governance of public higher education, and we offer critical insights through a comparison with the private sector in the US and its European counterpart.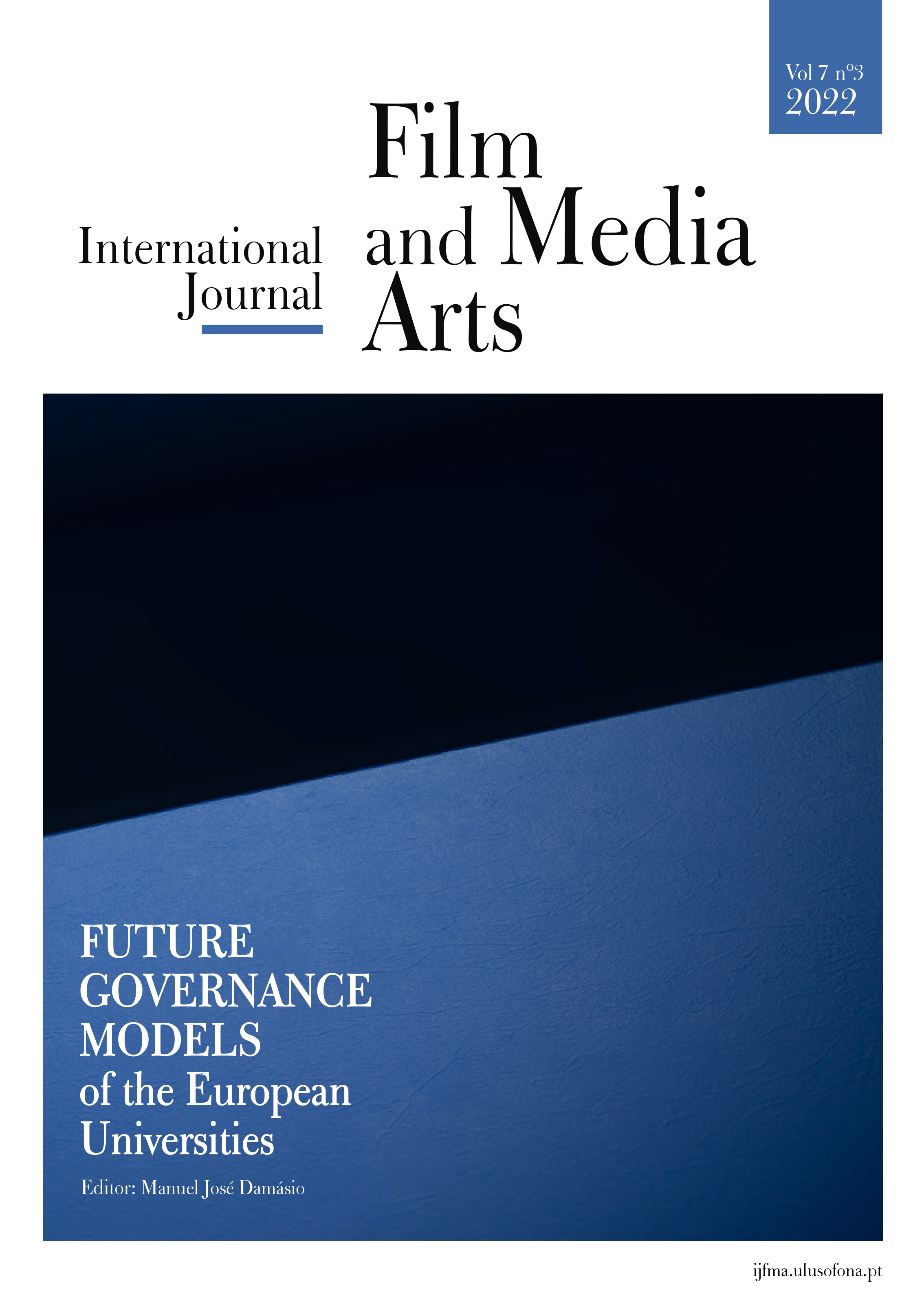 Copyright (c) 2022 International Journal of Film and Media Arts
This work is licensed under a Creative Commons Attribution-NonCommercial 4.0 International License.