Dance, Long Exposure and Drawing: An Absurd Manifesto about the Female Body
Zeynep Akcay

Griffith University
Abstract
This paper summarises the evolution and production process of Kam, a long-exposure pixilation/ 2D animation film with a unique aesthetic approach that took three years to formulate and complete due to an iterative/fragmented production schedule. Kam, which means "shaman" in old Turkish, was conceived as a response to the rise of conservative and misogynist official discourse in Turkey, and it features a woman's fierce dance. For this film, Turkish dancer Sevinc Baltali's improvised performance was captured by the author using the technique of long-exposure photography. Condensing the motion of the dancer, the still frames created a flowing image on screen in which the dancer's body is sometimes hardly perceivable. The dance flow was then recreated to the music of Amolvacy, an underground New York band featuring a modern interpretation of tribal music. Finally, the manifesto of the film was reinforced by adding another layer, this time of primitive drawings by the author, on top of the images, creating a more pronounced expression of the anger and the rebellious energy of the female body.
This article argues that the unique aesthetics of the film attained at the end of an iterative and fragmented production process allowed a multi-layered liminal space for meaning to emerge. By elaborating on the relationship between the aesthetic approach, the political stance and the production methodology of this film, this article aims to demonstrate how animation can create an evocative and visceral experience that highlights and communicates what Herzog (2010) defines as "ecstatic truth".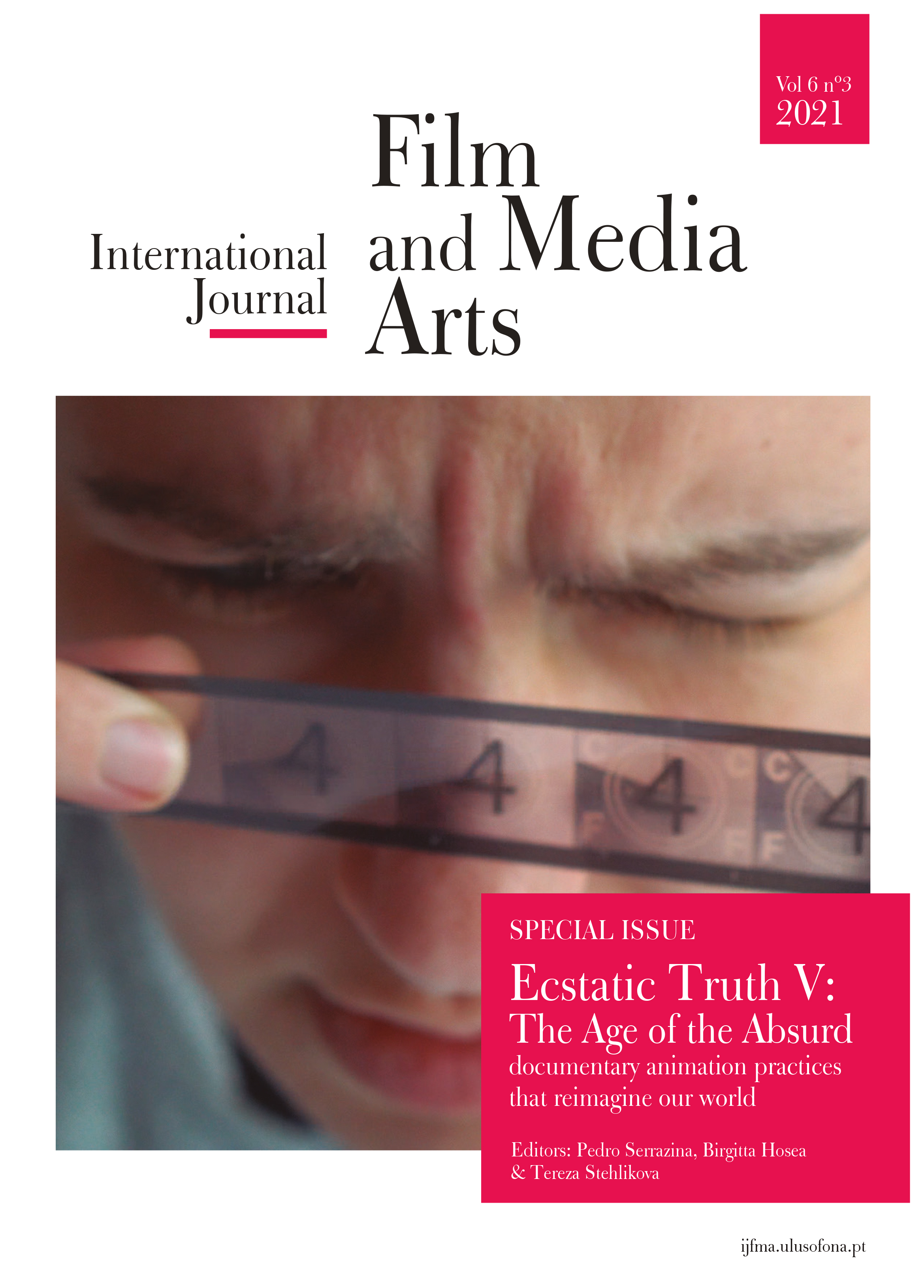 Copyright (c) 2021 International Journal of Film and Media Arts
This work is licensed under a Creative Commons Attribution-NonCommercial 4.0 International License.