Positions and Perspectives on Artistic Research in Film
Gesa Marten

Jyoti Mistry

University of Gothenburg
Abstract
As editors of this issue, we have approached the dimensions of artistic research from our own personal experience as practitioners, knowing that it is significant in a research-teaching context. As a film editor Gesa Marten's approach to teaching montage through edit labs and collaborative engagement creates frameworks to work through the processes of editing, not simply as part of the production line in filmmaking but one in which editing is a continuation of the research process. Montage is conceived as a practice of critical thinking, exploring and speaking through contextualization, through de- and reconstruction, through the analysis and synthesis of sequences of images and sounds. For Jyoti Mistry, research enquiry is core to augmenting the synergy between her film practice and her pedagogic approach. She has worked extensively on experimenting with pedagogic methods that rely on facilitating research enquiry through artistic practices. These two positions as working practitioners (as editor and filmmaker respectively) and our experience of teaching is important to contextualize the following montage of positions and perspectives.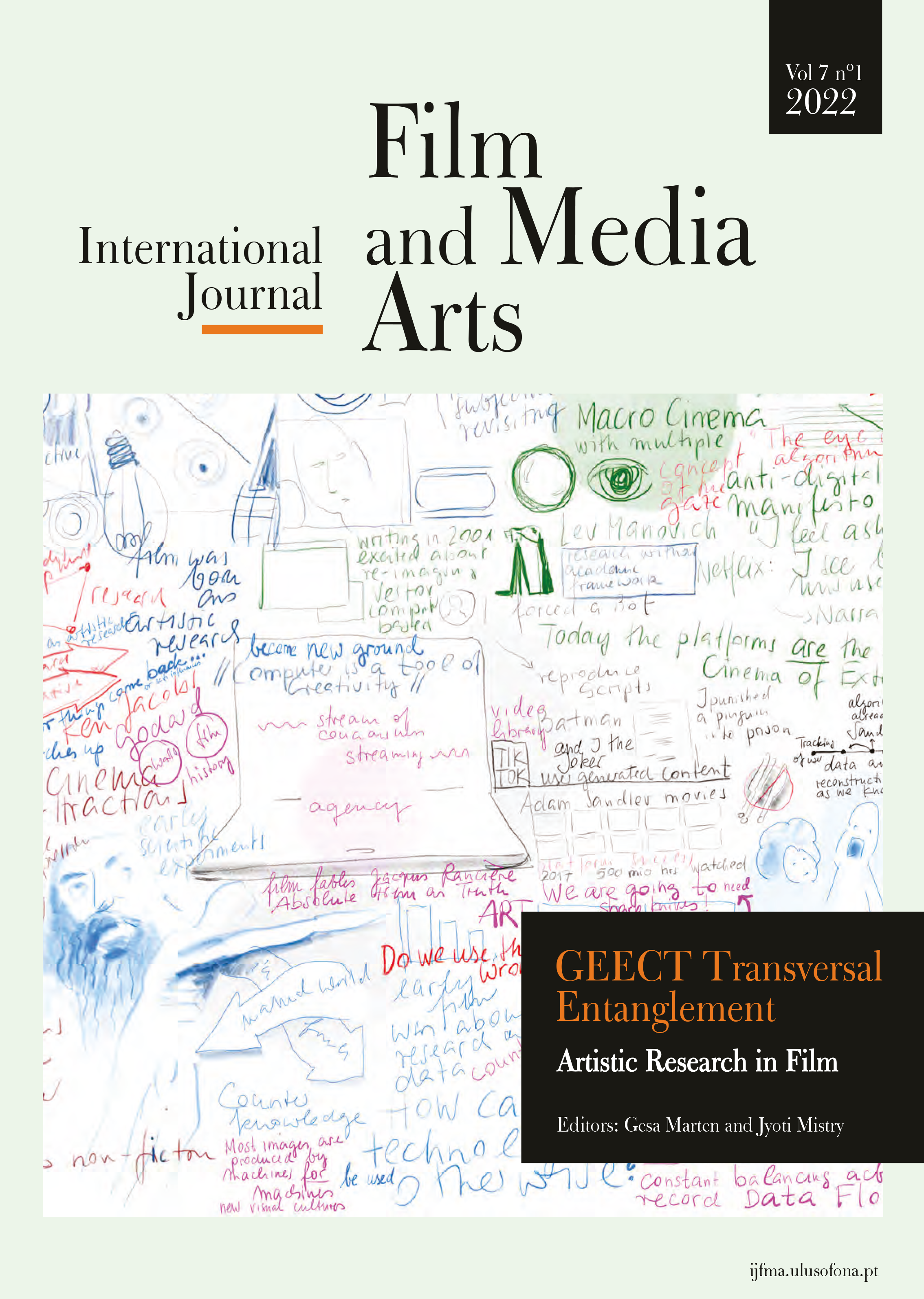 Copyright (c) 2022 IJFMA
This work is licensed under a Creative Commons Attribution-NonCommercial 4.0 International License.